Tips
Meteor Showers Will Light Up the Night Sky Until October 25
As long as sky conditions are "favorable," says PAGASA.
IMAGE UNSPLASH
We know you spend a lot of time just hoping and wishing for a lot of things, and you're definitely pushing to make any of those things happen. But just in case you need a little bit of luck, ready your wishes cause a meteor shower is coming our way.
The Philippine Atmospheric Geophysical and Astronomical Services Administration has announced that shooting stars are expected to light up the skies from October 17 to 25, with a peak on the 21st to the 22nd.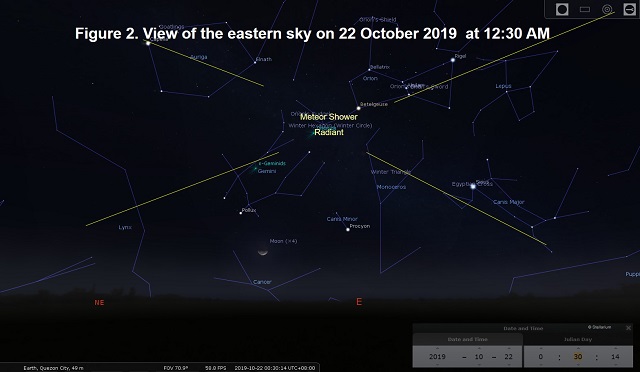 ADVERTISEMENT - CONTINUE READING BELOW
These shooting stars are part of the annual Orionids meteor shower and are essentially debris left behind by Halley's Comet. With a "favorable sky condition," you may get to catch around 15 meteors per hour, according to the Philippine Atmospheric Geophysical and Astronomical Services Administration (PAGASA), although lulls are always expected throughout the nights.
From Quezon City, the shower's radiant (i.e. where the shooting stars appear to be coming from) will be rather low on the horizon, according to the University of the Philippines Astronomical Society. Still, there's nothing to lose if you just try: there are more chances of seeing the meteors if you look at the nearest dark patch of sky from the radiant.
*This story originally appeared on Spot.ph.
* Minor edits have been made by the Townandcountry.ph editors.
And which day should you book to score the best deals?
Preparing for holiday potlucks just got a little easier.
Alice is much, much more than Queen Elizabeth's mother-in-law.
From Fleabag's Olivia Colman to Harry Potter's Helena Bonham Carter, here are the new faces in the Netflix royal drama.
It was an endeavor that was close to her heart.
Blunt remains one of Britain's most notorious double agents.
The celebrated photographer made headlines throughout his life for his royal connections and scandalous behavior.
The ideal way to escape this country's scorching heat.
These stylish sweaters will definitely give you something to be thankful for.
A cheat sheet to the 56 galleries from 13 different countries showing at the premier design fair this weekend.
Hong Kong's biggest givers gather to help the Philippines' marginalized communities.
Get The Latest Updates From Town&Country!