Tips
Meteor Showers Will Light Up the Night Sky Until October 25
As long as sky conditions are "favorable," says PAGASA.
IMAGE UNSPLASH
We know you spend a lot of time just hoping and wishing for a lot of things, and you're definitely pushing to make any of those things happen. But just in case you need a little bit of luck, ready your wishes cause a meteor shower is coming our way.
The Philippine Atmospheric Geophysical and Astronomical Services Administration has announced that shooting stars are expected to light up the skies from October 17 to 25, with a peak on the 21st to the 22nd.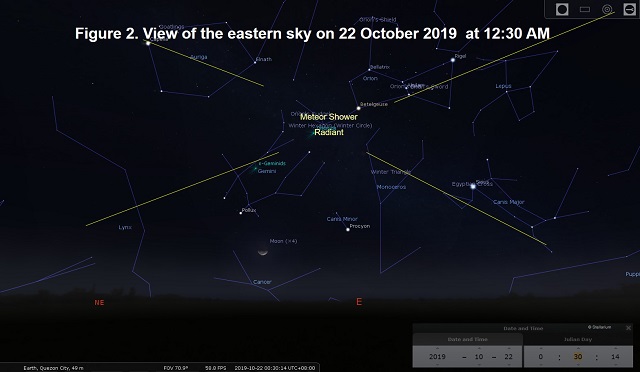 ADVERTISEMENT - CONTINUE READING BELOW
These shooting stars are part of the annual Orionids meteor shower and are essentially debris left behind by Halley's Comet. With a "favorable sky condition," you may get to catch around 15 meteors per hour, according to the Philippine Atmospheric Geophysical and Astronomical Services Administration (PAGASA), although lulls are always expected throughout the nights.
From Quezon City, the shower's radiant (i.e. where the shooting stars appear to be coming from) will be rather low on the horizon, according to the University of the Philippines Astronomical Society. Still, there's nothing to lose if you just try: there are more chances of seeing the meteors if you look at the nearest dark patch of sky from the radiant.
*This story originally appeared on Spot.ph.
* Minor edits have been made by the Townandcountry.ph editors.
For starters, good quality and design are aspects they will appreciate.
The first-ever Filipino Netflix movie imparts nuggets of wisdom to the social media-crazed generation.
Simpson attended his funeral England, alongside the royal family.
Welcome to the Princess Anne fan club!
Because the holiday season isn't complete without a movie marathon.
A treat for all ahead of Thanksgiving.
Looking to grow your own vintage watch collection? Start with these classic picks.
Taking a Rolls-Royce Ghost out for a spin is going to cost you.
Her portrayal of a masked mercenary in this month's Rise of Skywalker is one of Hollywood's best-kept secrets. Keri Russell prepares for the big reveal at a brownstone in Brooklyn, a galaxy far, far away.
Take a ride on a train through Asia or take a trip to a champagne chalet, the options are endless.
Alcohol-free traveling is an emerging trend, but there's much more to this phenomenon than meets the eye.
It comes complete with jewels, corgis, banquets, and etiquette lessons.
Get The Latest Updates From Town&Country!