Current Events
Shopping Mall Schedule for the New Year 2018
Be guided by the operating hours of the biggest shopping malls on Dec. 30-31, 2017 and Jan. 1, 2018.
IMAGE PEXELS/ PEXELS

The top five mall chains in the country have released their operating schedule for the New Year holidays from Dec. 30, 2017 to Jan. 1, 2018. Though a lot of their branches are open during these dates, most will close early on New Year's Eve, Dec. 31 and open later than usual on New Year's Day, Jan. 1. Most of them will have extended hours on Dec. 30, Saturday.
Check out the infographics in this page for the detailed list of shopping mall schedule, arranged by location.
For those who need to go to the bank during this period, check out this guide for more details.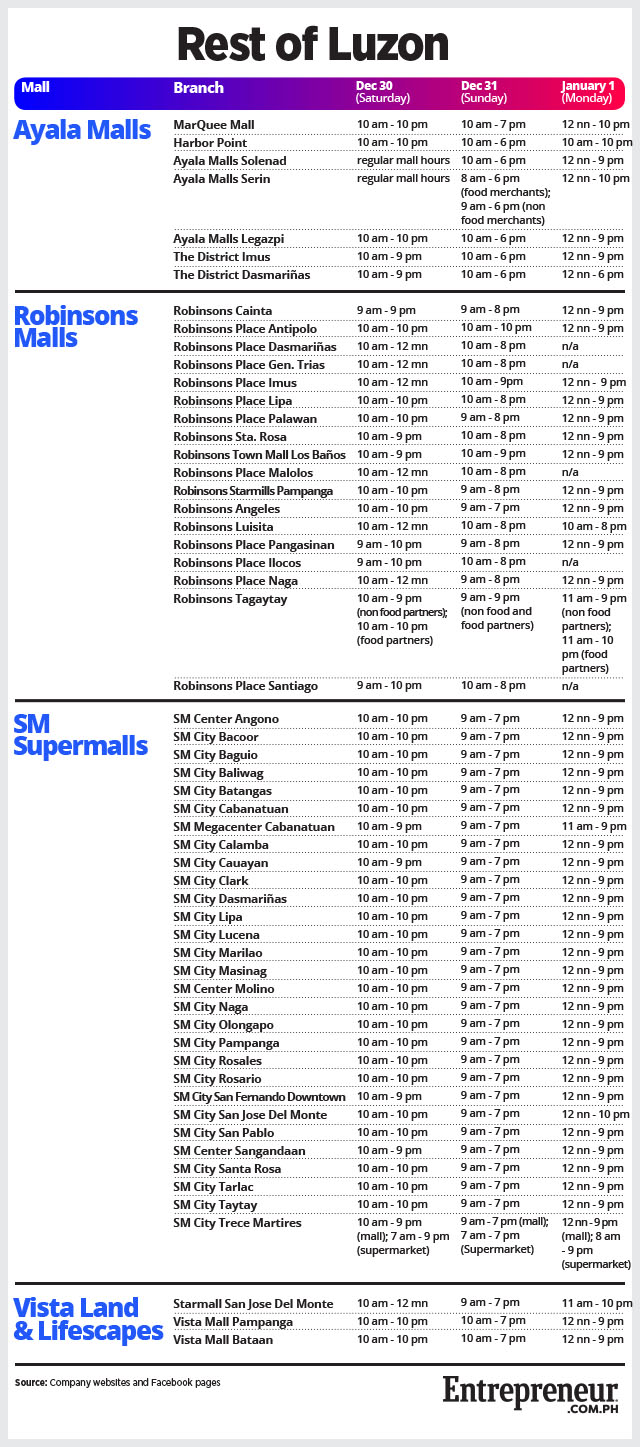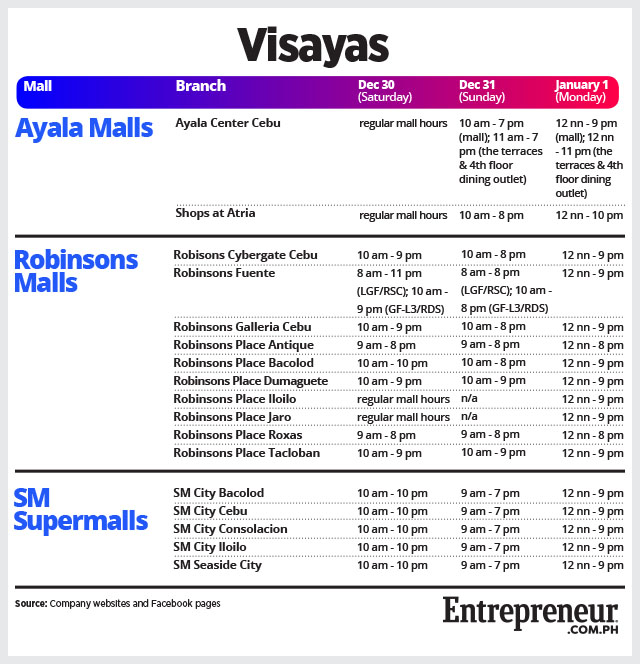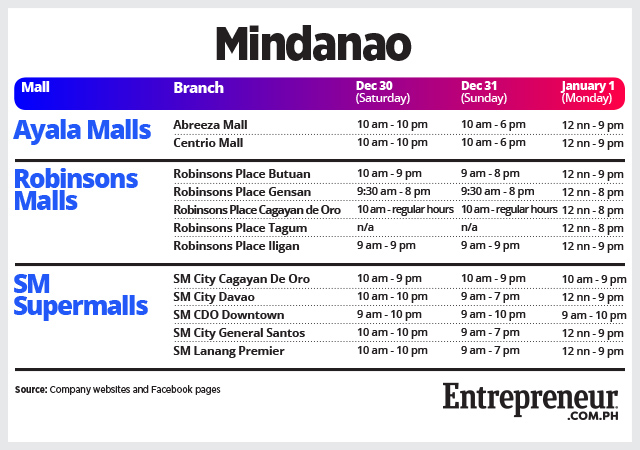 With additional research by Leslie Baquirin
***** 
Pauline Macaraeg is Entrepreneur PH's data journalist. Follow her on Twitter @paulinemacaraeg
This story originally appeared on Entrepreneur.com.ph.
* Minor edits have been made by the Townandcountry.ph editors.
"His legacy will live on for many more generations after us."
He just celebrated his birthday recently.
Ask yourself, "Is that worth your anger?"
A leading Italian mixologist makes the argument for liqueurs in fine dining.
Suddenly everyone you know is heading to New Zealand. Here's why people are planning their move today.
These romantic retreats have everything you need-except children.
These getaways will warm your soul.
Remembering a pioneering entrepreneur and philanthropist in his own words.
Family sources close to the chairman emeritus of SM Investment confirmed his passing the morning of January 19.
These fresh travel options will open up doors to new sights and sounds without the hassle of a layover.
What good is the freedom that money offers if you don't know how to relax?
Is this billion dollar listing a stunt or the future site of a spectacular mansion?
Get The Latest Updates From Town&Country!