Money & Power
How Much Does It Cost to Study to Become a Lawyer in the Philippines?
The price of legal education ranges widely depending on the school.
IMAGE WIKIMEDIA COMMONS
Every year, thousands of hopeful law students take the Philippine Bar Examination, a professional licensure test for aspiring lawyers in the country.
This year alone, the Supreme Court Public Information Office said a total of 7,227 candidates are registered to take the exam, which takes place on all four Sundays of November. That's a 5.8-percent increase from last year's 6,831 examinees.
But how much does law education in the country cost? In this list, Entrepreneur Philippines takes a look at the tuition and other fees of the seven universities that have produced the most number of bar topnotchers since 1913.
The information in this infographic includes tuition, miscellaneous and other basic fees for the first semester of first year law students. All the data are for the school year 2017 to 2018. 

Out of all the schools in the list, Ateneo Law School charges the highest fees at P126,219.25. Historically, Ateneo has produced 22 topnotchers, coming second after the University of the Philippines (UP) College of Law.
UP College of Law has produced two times more topnotchers than Ateneo, with 48 on record. But compared to Ateneo, UP College of Law's total tuition fees upon enrollment only amount to a maximum of P26,378.50, about a fifth of the Jesuit-run school's fees.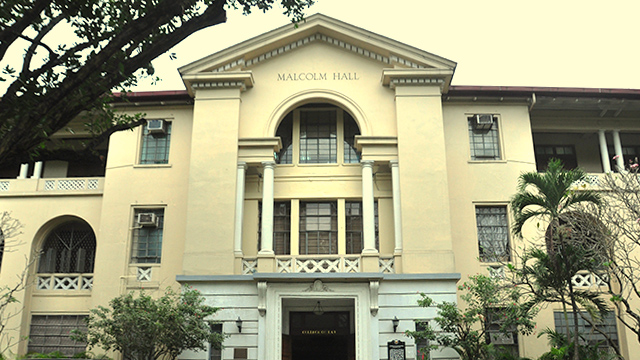 It must be noted, though, that UP is the only public university in the list, which may explain the low tuition cost even though the UP College of Law is exempted from Republic Act 10931 or "Universal Access to Quality Tertiary Education Act." The law, which mandates full tuition subsidy to students in state universities and colleges, applies only to bachelor's degree programs and does not cover post-graduate degrees such as master's or doctorate degrees as well as legal or medical degrees. 
The school with the lowest tuition cost is University of Manila (UM), which charges only P16,600 for a semester of 16 units. UM has produced a total of four bar topnotchers, ranking fifth along with the Far Eastern University Institute of Law. But it has yet to snatch the top place again since 1953.
ADVERTISEMENT - CONTINUE READING BELOW
The three other law schools included in the list are San Beda College of Law, Philippine Law School and University of Santo Tomas (UST) Faculty of Civil Law. This year's series of bar exams takes place in UST.
*****
Pauline Macaraeg is Entrepreneur PH's data journalist. Follow her on Twitter @paulinemacaraeg
This story originally appeared on Entrepreneur.com.ph.
* Minor edits have been made by the Townandcountry.ph editors.
The newly crowned Miss Universe makes her first stop at her hometown of Albay.
The classic liquor brands and essential mixology gear for the most stylish home bar.
The Duchess of Sussex brought holiday cheer to the Royal Variety Charity's residential nursing and care home.
The Duchess of Sussex looked lovely this morning at the Royal Variety Charity's residential nursing and care home.
If you reuse a tree for several years, it's more environmentally responsible than chopping down a new fir each year.
"It's been an amazing 50 years!!!"
It's just one of many traditions popularized by the 19th-century royals.
We've made a playlist that will have everyone from your grandma to your groomsmen getting their groove on.
He and Meghan continue to have a difficult relationship.
You can't control flight delays, but you can plan the best possible outfit to tackle the journey.
These jars of gourmet goodness will add joy to your holiday table.
This is one of our favorite things.
Get The Latest Updates From Town&Country!