Money & Power
How Much Does It Cost to Study to Become a Lawyer in the Philippines?
The price of legal education ranges widely depending on the school.
IMAGE WIKIMEDIA COMMONS
Every year, thousands of hopeful law students take the Philippine Bar Examination, a professional licensure test for aspiring lawyers in the country.
This year alone, the Supreme Court Public Information Office said a total of 7,227 candidates are registered to take the exam, which takes place on all four Sundays of November. That's a 5.8-percent increase from last year's 6,831 examinees.
But how much does law education in the country cost? In this list, Entrepreneur Philippines takes a look at the tuition and other fees of the seven universities that have produced the most number of bar topnotchers since 1913.
The information in this infographic includes tuition, miscellaneous and other basic fees for the first semester of first year law students. All the data are for the school year 2017 to 2018. 

ADVERTISEMENT - CONTINUE READING BELOW
Out of all the schools in the list, Ateneo Law School charges the highest fees at P126,219.25. Historically, Ateneo has produced 22 topnotchers, coming second after the University of the Philippines (UP) College of Law.
UP College of Law has produced two times more topnotchers than Ateneo, with 48 on record. But compared to Ateneo, UP College of Law's total tuition fees upon enrollment only amount to a maximum of P26,378.50, about a fifth of the Jesuit-run school's fees.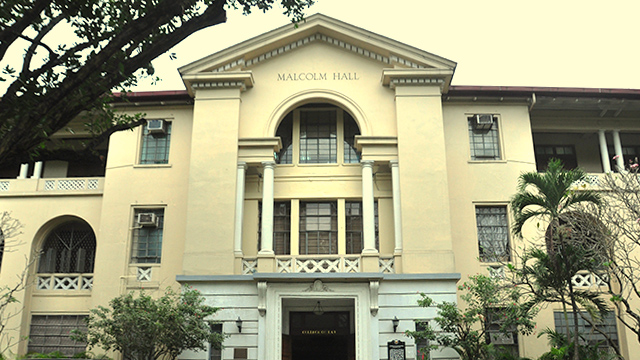 ADVERTISEMENT - CONTINUE READING BELOW
It must be noted, though, that UP is the only public university in the list, which may explain the low tuition cost even though the UP College of Law is exempted from Republic Act 10931 or "Universal Access to Quality Tertiary Education Act." The law, which mandates full tuition subsidy to students in state universities and colleges, applies only to bachelor's degree programs and does not cover post-graduate degrees such as master's or doctorate degrees as well as legal or medical degrees. 
The school with the lowest tuition cost is University of Manila (UM), which charges only P16,600 for a semester of 16 units. UM has produced a total of four bar topnotchers, ranking fifth along with the Far Eastern University Institute of Law. But it has yet to snatch the top place again since 1953.
The three other law schools included in the list are San Beda College of Law, Philippine Law School and University of Santo Tomas (UST) Faculty of Civil Law. This year's series of bar exams takes place in UST.
ADVERTISEMENT - CONTINUE READING BELOW
*****
Pauline Macaraeg is Entrepreneur PH's data journalist. Follow her on Twitter @paulinemacaraeg
This story originally appeared on Entrepreneur.com.ph.
* Minor edits have been made by the Townandcountry.ph editors.
Is change (actually) coming?
The true legacy of Nick Joaquin lies not in the volume or richness or brilliance of his works, but in the optimism in the Filipino.
The things we hold dearest in the Truly Rich World are now taking a backseat to softer values such as mindfulness, flexibility, passion, inner peace, and rest.
Only 15 cities account for over 30 percent of the world's billionaire population.
During the 17th to 19th centuries, the Chinese survived a ruthless persecution by the Spaniards, and still emerged as crucial economic assets in the Philippines.
The Duke opens up in a new BBC special this weekend.
From preppy to streetwear, these multi-brand online shops have everything you need.
Two firms have already submitted proposals.
Dedet de la Fuente and Chef Luis Chikiamco take lucky guests on a 12-course degustation journey at Flame, Discovery Primea.
Lio Tourism Estate is set to open its newest bed and breakfast, Huni Lio, in June.
Using your leather bags often makes a huge difference.
Get The Latest Updates From Town&Country!