Money & Power
How Much Do Filipinos Plan to Spend this Holiday Season?
Mobile shoppers are likely to splurge more, according to a survey conducted by Facebook Philippines.
IMAGE MAX PIXEL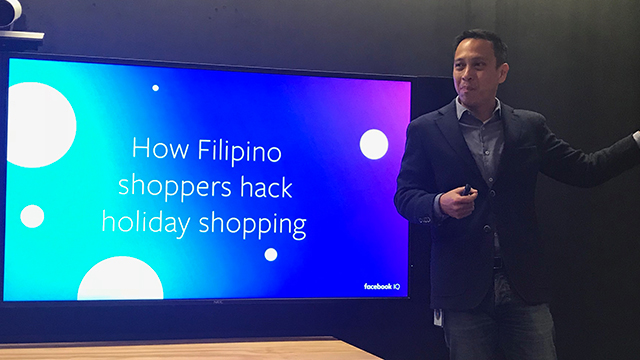 Facebook Philippines Country Director John Rubio said Filipinos use the social media platform more heavily during the Christmas season.
It seems Filipinos are checking their Facebook accounts to shop, more than to reach out to loved ones during the holiday season.
A study commissioned by the social media giant showed that Filipinos' online activity in the platform from October to December 2017 were highly driven by their desire to shop for gifts in time for the Christmas season.
ADVERTISEMENT - CONTINUE READING BELOW
"According to our study, pretty much everyone, or 94 percent of Filipino [Facebook] users, say Facebook is influential in their online shopping behavior," country director for Facebook Philippines John Rubio said in a media briefing in September.
There are around 67 million Facebook users in the Philippines according to "Digital 2018", the latest report of internet and social media research firm We Are Social.
The Facebook 2018 Holiday Study, which covered 1,504 Filipino users aged 18 and above, revealed that seven out of the top 10 activities done by Facebook users in the country lean towards the use of the platform as a tool to either take inspiration for gift ideas or to simply buy presents.
While the top two activities in the platform during the last quarter of the year were to "send holiday greetings" and to "share holiday experience", the rest had the intention to shop gift items.
The third top activity in the platform was to "get inspired by products and services shared by friends," closely followed by to "seek advice about gifts from others" and to "get inspiration" for shopping ideas.
ADVERTISEMENT - CONTINUE READING BELOW
"Seeing products online on Facebook or Instagram is just as powerful as window shopping—it helps make products and brands top of mind for when consumers need to start deciding on a purchase," Rubio said in a statement.
In fact, six out of 10 Filipino shoppers use their phones while roaming around malls, utilizing it either to compare the prices of a specific item with other brands or to check reviews.
According to the same study, Filipino shoppers are "planning" to spend an average of P17,062 during the holiday season this year and 40 percent of mobile-first Filipinos, or those whose primary access to the internet is through a smartphone, are thinking of spending more than that.
Still, this number only pertains to mobile-first shoppers, which Facebook estimated to only make up 15 percent of Filipinos online, up by three percent from last year. Only three out of 10 Filipinos use Facebook to shop during the Christmas season.
ADVERTISEMENT - CONTINUE READING BELOW
The findings reinforce the notion that offline shopping or time spent in malls and brick and mortar stores remain primary for Filipinos. It still does not mean that brands and businesses alike should belittle the power of online though.
"There are around 900,000 small and medium sized businesses and a substantial amount of that have [Facebook] Pages," Rubio said. "And these are the ones that people discover online. These [pages] drive people to go to their businesses."
Facebook also encouraged small and medium business owners to maximize the platform as a tool to market their goods and services especially this Christmas season and to use it the best way it can to communicate to consumers.
"People consume things differently. In the ideal world, you [the business owner] share multiple types of assets [online], which can be video or photo," Rubio said. "But as a business owner, it really depends [on what you should post online], if you have more complex products, use video. If not, a photo may do."
ADVERTISEMENT - CONTINUE READING BELOW
This story originally appeared on Entrepreneur.com.ph.
* Minor edits have been made by the Townandcountry.ph editors.
"We thought this is perfectly normal, everyone must do it."
A dozen of the people charged in the massive nationwide fraud are set to appear in court today, but what about the students who benefited from the bribes and fake test scores?
Before the couple arrived in the country on Sunday, no member of the British royal family had visited the country since it came under communist rule.
Every family is different in how they display their wealth.
These classic pieces are some of the most coveted from the brand.
There's far more to "Angels in America" than its tackling of gay and AIDS-related issues.
Now you can add the Hermes level of luxury to your beauty routine.
There's still some time to catch the musical that features songs by the Apo Hiking Society.
The most exotic and family-friendly destinations, both near and far.
Accurately portraying this kind of money means putting the right art on their walls, the right clothes on their backs, and the right food on their plates.
When Ben Affleck proposed to J.Lo with a six-carat colored diamond, he kicked off a craze for one of the world's rarest diamonds.
Get The Latest Updates From Town&Country!