Money & Power
How Much Do Filipinos Plan to Spend this Holiday Season?
Mobile shoppers are likely to splurge more, according to a survey conducted by Facebook Philippines.
IMAGE MAX PIXEL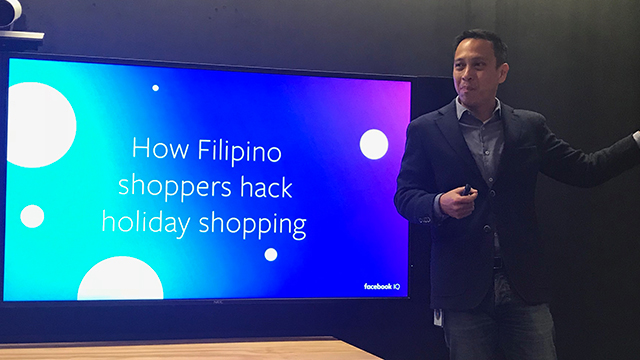 Facebook Philippines Country Director John Rubio said Filipinos use the social media platform more heavily during the Christmas season.
It seems Filipinos are checking their Facebook accounts to shop, more than to reach out to loved ones during the holiday season.
A study commissioned by the social media giant showed that Filipinos' online activity in the platform from October to December 2017 were highly driven by their desire to shop for gifts in time for the Christmas season.
"According to our study, pretty much everyone, or 94 percent of Filipino [Facebook] users, say Facebook is influential in their online shopping behavior," country director for Facebook Philippines John Rubio said in a media briefing in September.
There are around 67 million Facebook users in the Philippines according to "Digital 2018", the latest report of internet and social media research firm We Are Social.
The Facebook 2018 Holiday Study, which covered 1,504 Filipino users aged 18 and above, revealed that seven out of the top 10 activities done by Facebook users in the country lean towards the use of the platform as a tool to either take inspiration for gift ideas or to simply buy presents.
While the top two activities in the platform during the last quarter of the year were to "send holiday greetings" and to "share holiday experience", the rest had the intention to shop gift items.
The third top activity in the platform was to "get inspired by products and services shared by friends," closely followed by to "seek advice about gifts from others" and to "get inspiration" for shopping ideas.
"Seeing products online on Facebook or Instagram is just as powerful as window shopping—it helps make products and brands top of mind for when consumers need to start deciding on a purchase," Rubio said in a statement.
In fact, six out of 10 Filipino shoppers use their phones while roaming around malls, utilizing it either to compare the prices of a specific item with other brands or to check reviews.
ADVERTISEMENT - CONTINUE READING BELOW
According to the same study, Filipino shoppers are "planning" to spend an average of P17,062 during the holiday season this year and 40 percent of mobile-first Filipinos, or those whose primary access to the internet is through a smartphone, are thinking of spending more than that.
Still, this number only pertains to mobile-first shoppers, which Facebook estimated to only make up 15 percent of Filipinos online, up by three percent from last year. Only three out of 10 Filipinos use Facebook to shop during the Christmas season.
The findings reinforce the notion that offline shopping or time spent in malls and brick and mortar stores remain primary for Filipinos. It still does not mean that brands and businesses alike should belittle the power of online though.
"There are around 900,000 small and medium sized businesses and a substantial amount of that have [Facebook] Pages," Rubio said. "And these are the ones that people discover online. These [pages] drive people to go to their businesses."
Facebook also encouraged small and medium business owners to maximize the platform as a tool to market their goods and services especially this Christmas season and to use it the best way it can to communicate to consumers.
"People consume things differently. In the ideal world, you [the business owner] share multiple types of assets [online], which can be video or photo," Rubio said. "But as a business owner, it really depends [on what you should post online], if you have more complex products, use video. If not, a photo may do."
This story originally appeared on Entrepreneur.com.ph.
* Minor edits have been made by the Townandcountry.ph editors.
Give your wardrobe that one cool accessory update.
This year, give a gift that's (almost) as glamorous as her.
From the spectacular dishes at our 61 partner restaurants to our fabulous guests who partied way past midnight at Sage.
In a quest to become as eco-friendly as possible, the Prince has discovered a new level of luxury transit.
Take a peek inside the most sought-after suite at this fabulous Croatian retreat.
The golden-haired founder of Steps Dance celebrates a milestone.
Prince Charles laid a wreath at the Cenotaph in honor of those who have died in war.
The Palace just released this sweet photo of Louis and his grandpa Prince Charles.
The Queen's Gallery is hosting a new survey of artworks gifted between the two monarchies.
Here's how she ended up wearing the socially responsible pieces-and what it means for the movement.
Sometimes truth really is stranger than fiction.
Because home is where the art is.
Get The Latest Updates From Town&Country!