People
When Time Stands Still: 25 Ageless Women of Substance
Classic, enduring, vibrant, and beautiful, Town&Country's 25 Ageless Women of Substance share their thoughts on life, happiness, and what it means to be truly ageless.
Classic, enduring, vibrant, and beautiful, Town&Country's 25 Ageless Women of Substance share their thoughts on life, happiness, and what it means to be truly ageless.

Trina Licauco Alindogan
Wife, mother of two, entrepreneur, and distributor of all things that help people express themselves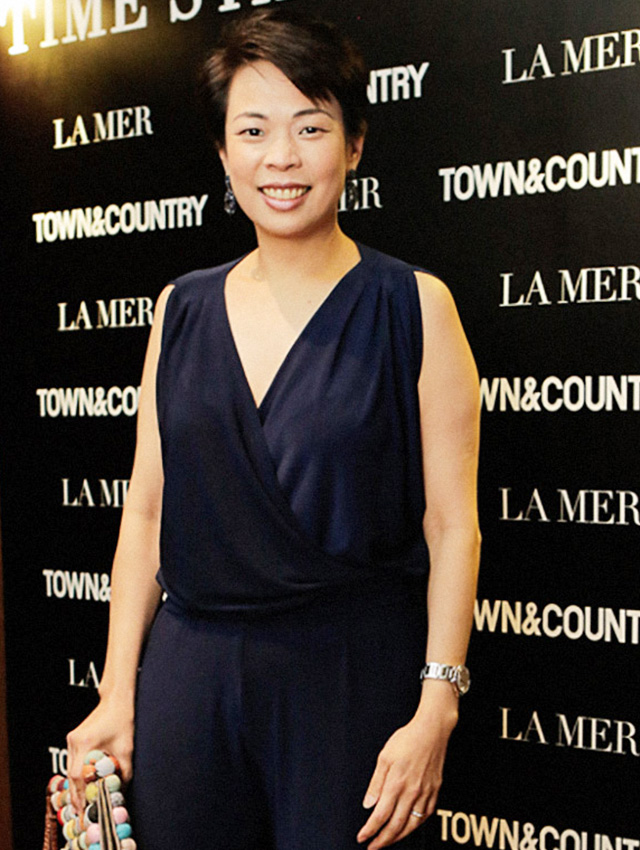 PHOTO BY IAN SANTOS

"Agelessness is about being relevant and content, and it is arrived at by living with strength, purposefulness, and grit. I love that at my age now, what is most important to me has been clearly defined. I consider myself fortunate to be in my early 40s in this day and age, where technology encourages self-expression and allows us to communicate with others easily."

Felicia H. Atienza
President, Chinese International School Manila and president, Philippine Eagle Foundation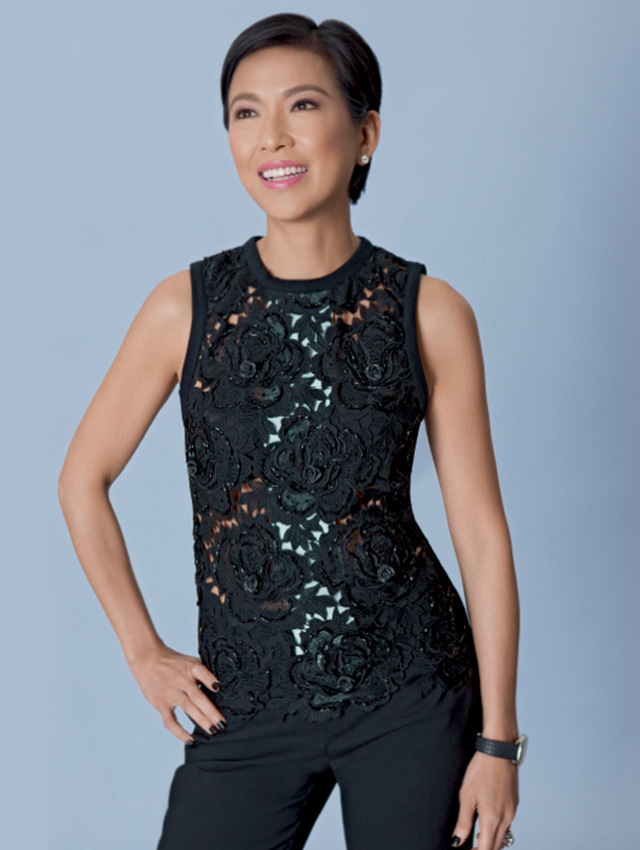 PHOTO BY SARA BLACK

"Being ageless alludes to a timeless, classic, and lasting state of being. Happiness, love, intelligence, elegance, femininity, and passion are ageless. At my age now, I feel secure and confident with who I am and what I stand for. "

Marilu Toda Batchelor
Creative director of Lulu B, member of the Board of Trustees of Hands On Manila, wife and mother of two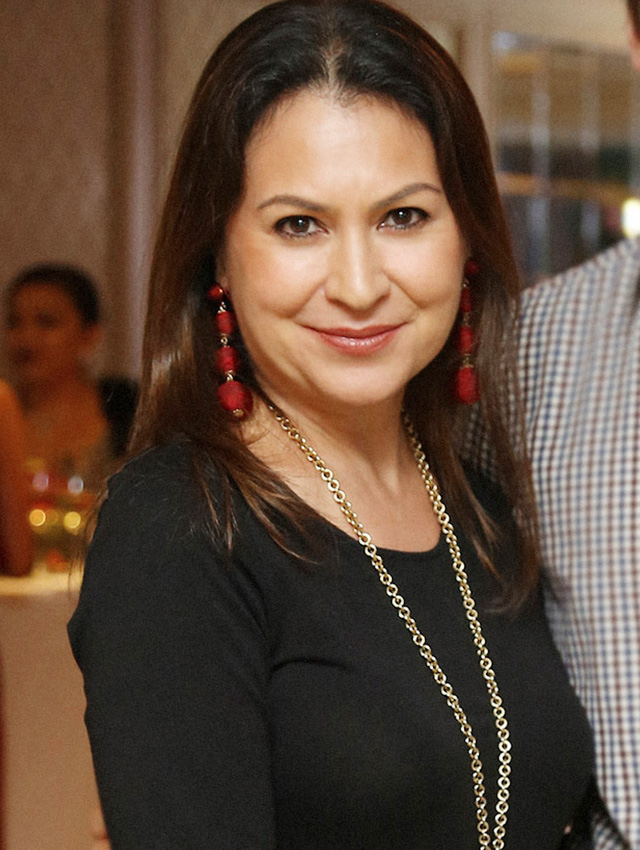 PHOTO BY MEDAL ELEPAÑO

"I'm at a great and interesting age right now and with it has come more self-confidence and inner peace. My two boys have left home for college and although I miss them a lot, I find myself at a new and exciting season in my life. I have more time for myself, I travel more, I'm expanding my business and spending quality time with my husband. The older I get, the more I don't take things for granted. I tend to see beauty in the simplest things in life. I take time to appreciate things more. I don't sweat the small stuff."

Elizabeth "Beng" Dee
COO at Foodlink, wife, mom of four, grandmother of four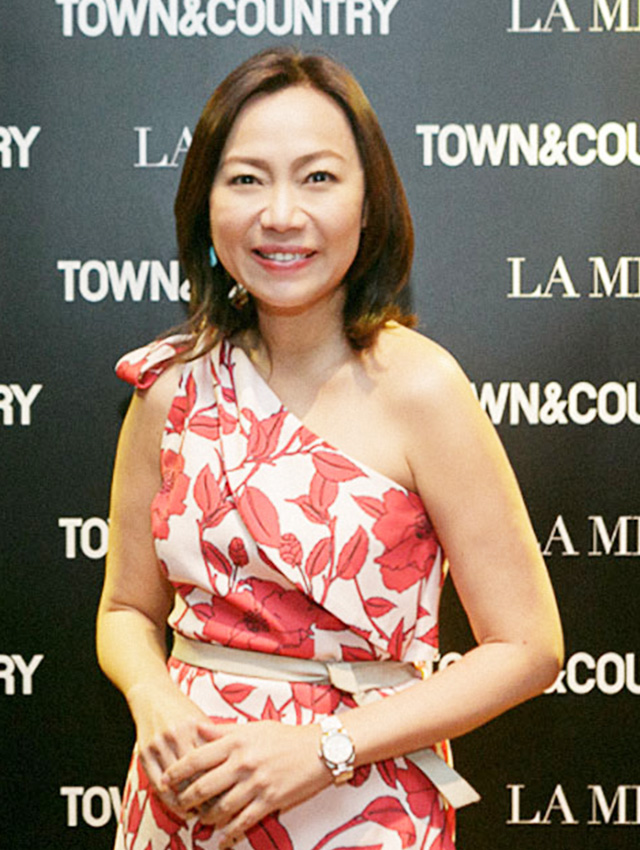 PHOTO BY IAN SANTOS

"Anything that transcends time is ageless. Beauty, on the other hand, is a richness in experience—experiencing life, love, and a growing family through my children's children. My present state of mind? Family is not everything—it is the only thing. I am at a point in my life where I have everything I could ever ask for in my husband, my children, and my grandchildren."

Ana Lorenzana De Ocampo
Restaurateur, dough devotee, and mother of two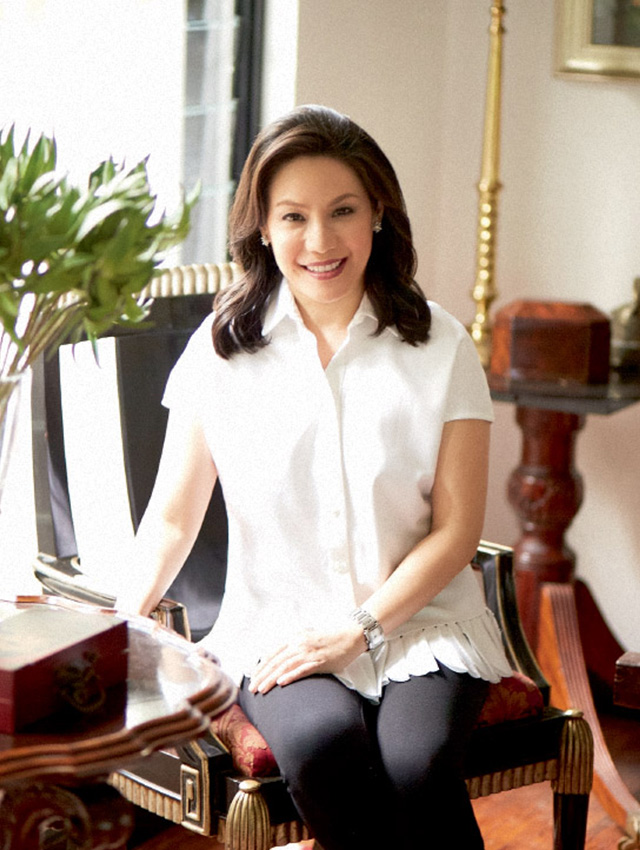 PHOTO BY DAN HARVEY

"An irrepressible interest in life and how to get the most out of it is what being truly ageless is all about. We're living at a time when a woman's voice is heard more often—across industries, at the top level, and when, past a certain age, they still have statements to make. No matter the age, one has her share of struggles. It's all about context. But the older you get, the more conditioned you are to roll with the punches, take a step back, and appreciate what's around you. That's what makes life much more beautiful as time goes on."

Marimel Francisco
Co-founder of ArteFino, wife, and mother of three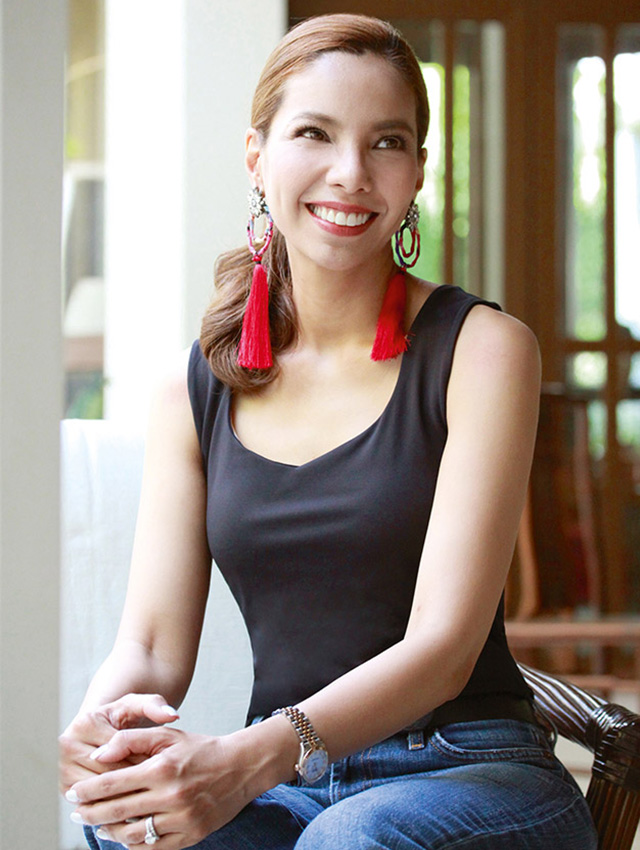 PHOTO BY MEDAL ELEPAÑO

"Being confident in your own skin, keeping your inner child alive, and having a perennial smile on your face are the keys to being ageless. I am at the point where I can just focus on having the most meaningful life possible, pursue the things that I enjoy, and be with the people I care most about."

Lulu Tan Gan
Fashion designer, consultant to the Fashion Program of De La Salle-Saint Benilde, mom of two daughters, grandmother of two, and 'mom' of two beagles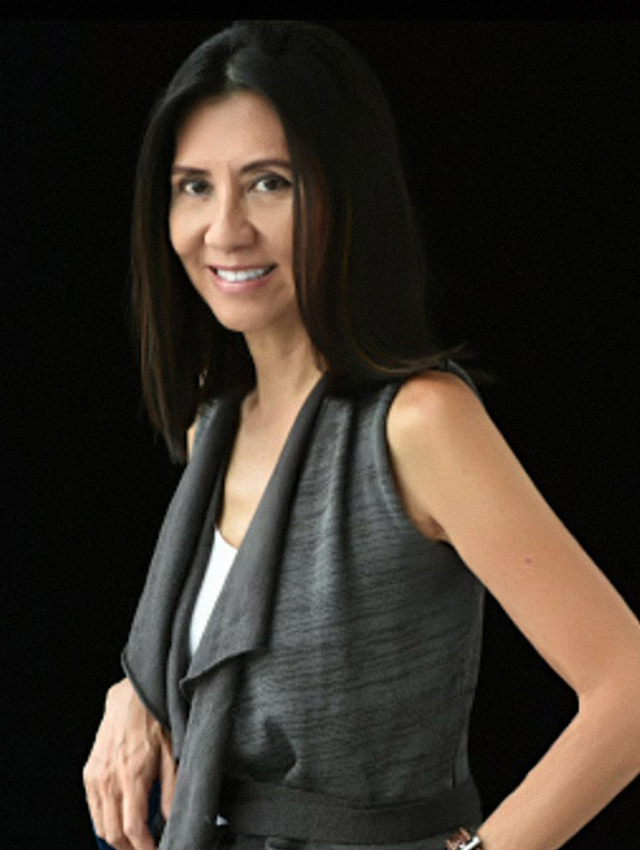 PHOTO COURTESY OF LULU TAN GAN

"Aging is a state of mind. Being ageless is being free from the concept of time. The older I get, the more I realize that there's still so much one can do. I only look forward. I am really blessed to feel enjoyment in life, love being my age, and still get to do what I love. I still have the same drive. Dressing women and giving them power and confidence through fashion has always been fulfilling for me. I have come to a point in my career where I can go beyond my own work and share my knowledge and experience to the next generation of fashion enthusiasts."

Zelda Aragon Kienle
Mother of two, grandmother of three, entrepreneur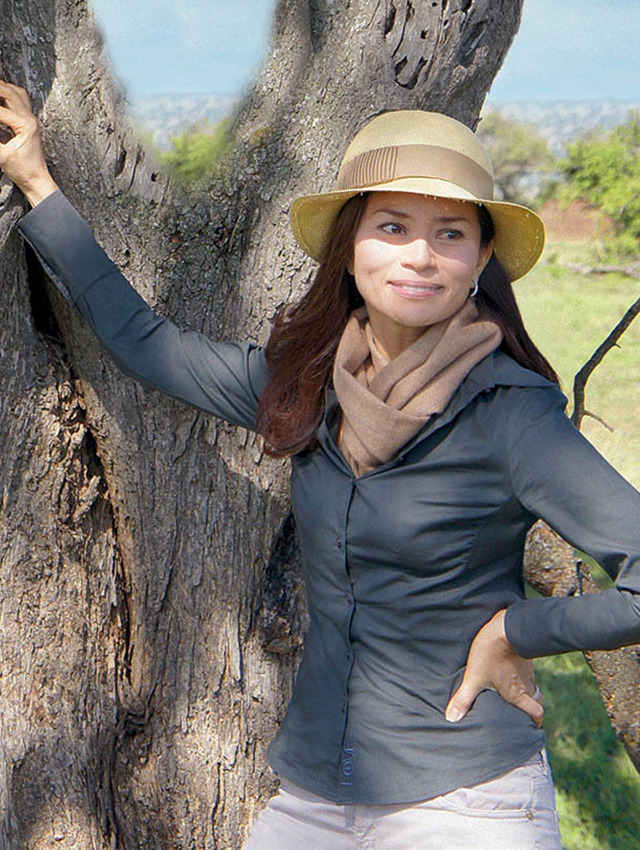 PHOTO BY CHRISTIAN GONZALES

"Ageless is a matter of feeling. It's embracing one's age but not counting the years. It's about not being too concerned with one's looks but rather being comfortable in one's own skin, wrinkles and all. It's about being confident, finding balance and joy. It's about counting your blessings, being enthusiastic about life, appreciating it, and learning more from it. I am thankful and blessed to live a life filled with love, happiness, excitement, and challenges that make me the person I am today. If I were given the chance to live it again, I would."

Kai Nakanishi Lim
Wife, mother of three, entrepreneur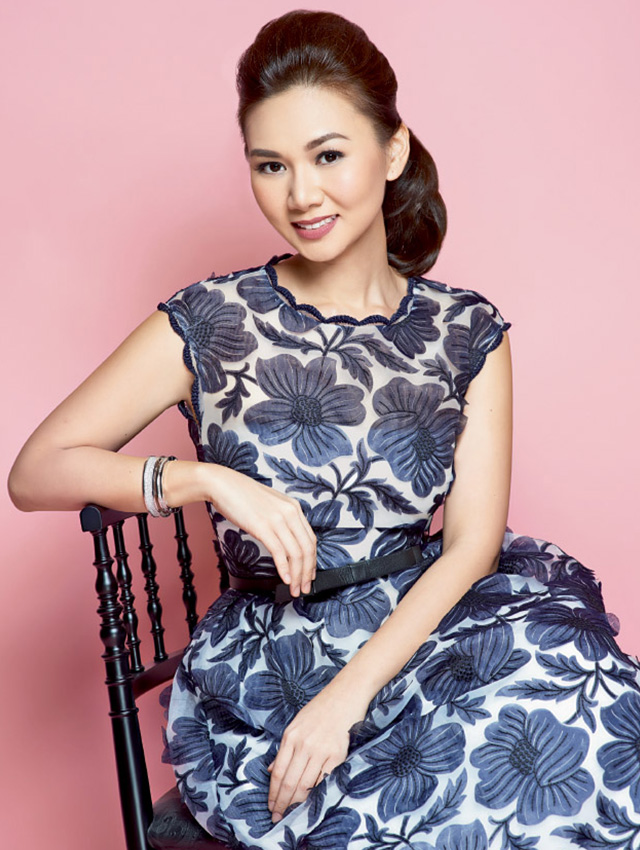 PHOTO BY BJ PASCUAL

"Being ageless is beyond beauty; it is an indomitable spirit and zest for life that transcends time and generations. At this age, I am more aware of what is important to me. I am more comfortable in my own skin, letting go of what doesn't work and nourishing those that bring me joy. Life is short. Keep it real."

Liliane "Tats" Rejante Manahan
Surface decorator, conservator and restorer, writer, mother of two, grandmother of two, gym bunny, and aspiring ballerina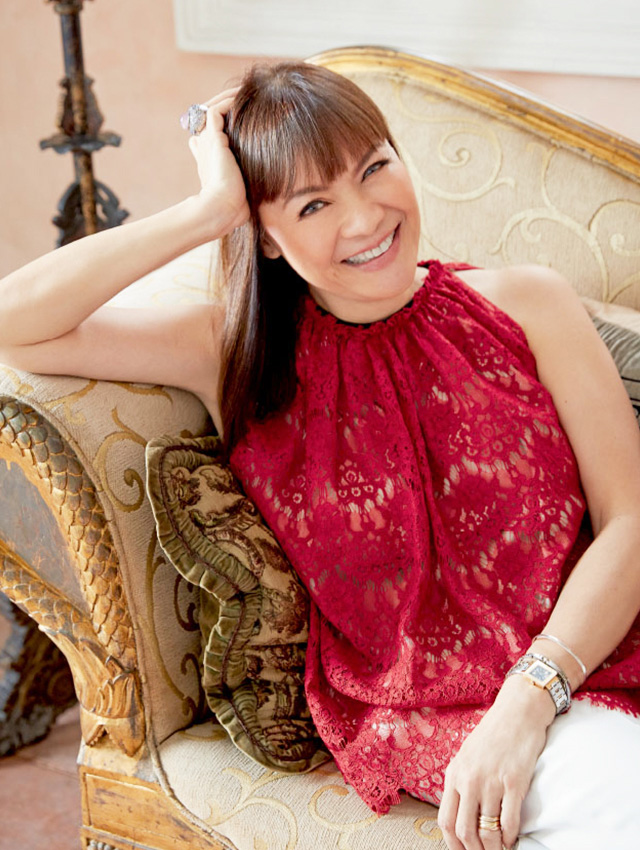 PHOTO BY DAN HARVEY

"A state of mind, a sort of consciousness that transcends barriers, wisdom that ironically comes with age is what being ageless means to me. What I am enjoying about my life here and now is the sageness of it all. Resting in the Lord, knowing that the mistakes of your youth are forgiven. There is a peaceful freedom in knowing God while being in the world, but not being of it. The older, the wiser—for as long as one learns the lessons well. Every day should be a refinement of one's life. The end of one's days is necessarily the fulfillment of God's planned purpose for you."

Tessa Mendoza
Artist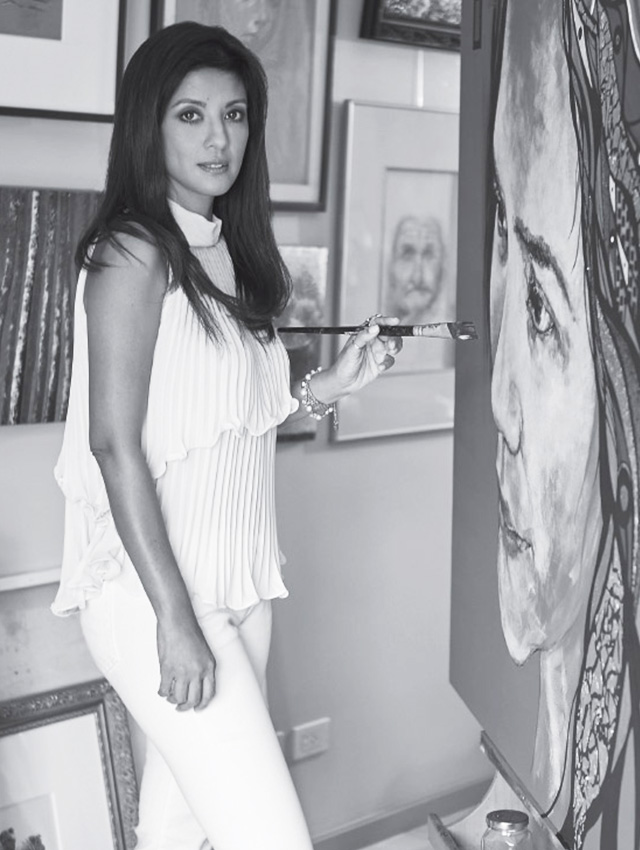 PHOTO BY DAN HARVEY

"You are ageless because of the things you do and the impact you leave on others. You create a lasting impression not merely by how you look, but also by how you made them feel. Ageless beauty is like fine art: A consummate masterpiece of material (one's body), concept (one's mind), and experience (one's spirit). Ageless beauty is never meaningless. As with my art, my paintings are a cumulative result of my successes and failures. I like who I've become today, and as long as I continue to enhance the positives and work on the negatives, I will like even more who I will be tomorrow."

Nicole Ortega
Wife, mother, food entrepreneur, blogger on elevating life, advocate of Philippine products and ingenuity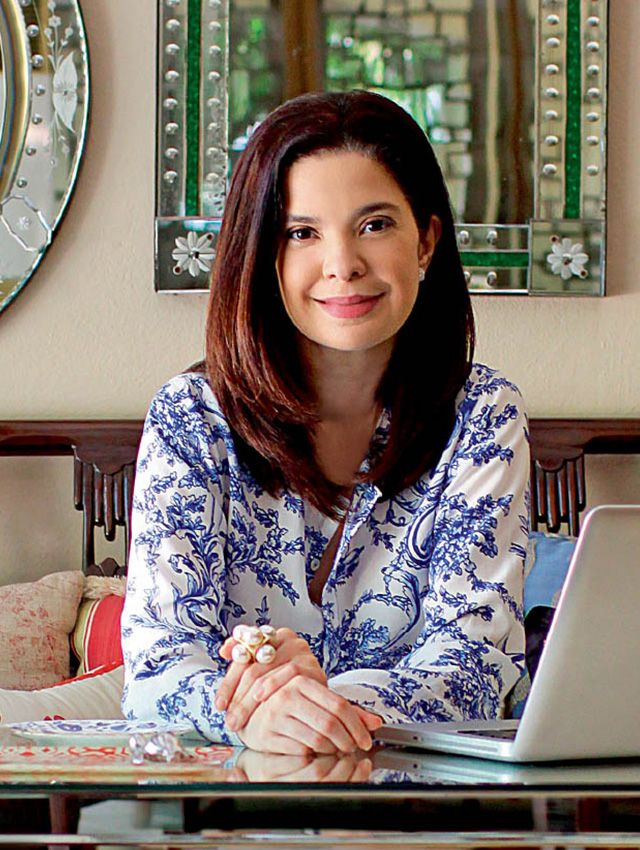 PHOTO BY MEDAL ELEPAÑO

"Agelessness first reflects in your thinking and perspective. Zest for life, open-mindedness, positivity, and spirituality all shine through in the way you interact, dress, and look. There's dynamism and it radiates youth. When you find beauty in the mundane and can gain inspiration from what you see and do daily, that's a lot. When grumbling disappears, and when being shaken by minor bumps no longer exists. There's a favorite verse I remind myself of in Psalm 112:7: 'They will have no fear of bad news; their hearts are steadfast, trusting in the Lord. A strong faith is a thing of great beauty.'"

Wynn Wynn Ong
Wife, mother, grandmother, creator of jeweled objects, lifelong learner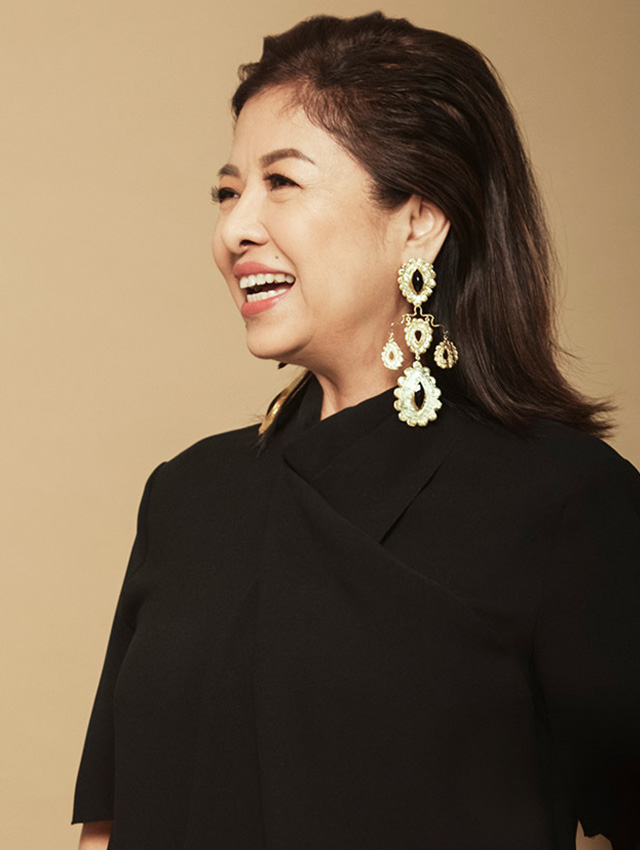 PHOTO BY CHRIS YUHICO

"If I could make time stand still, I would 'freeze' a moment where I'd be able to see it from the outside looking in and be able to reflect once again upon its significance to my life. It would either be at the moment I made my vows nearly 38 years ago, or each time I saw my children for the first time. I love the fact that I have the decades I have lived to guide my actions forward, and that I am even more cognizant of time, making sure it counts. Having to live long enough to see the best, as well as the worst, enables us to notice the sharp contrast with what is actually relevant. When life is distilled, it becomes beautiful. All that we say and do is distilled to only what is essential."

Bettina Osmeña
Wife, mother of four, and entrepreneur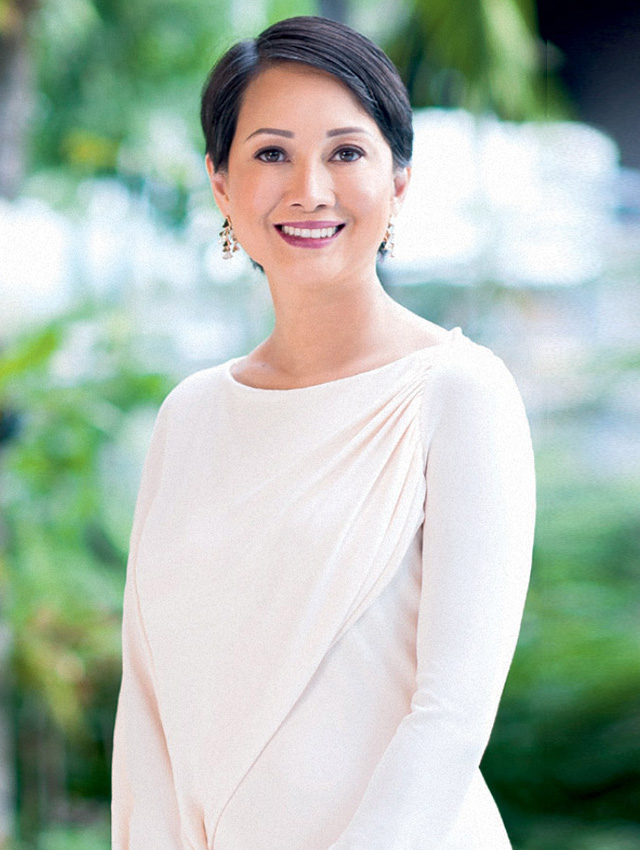 PHOTO BY LILEN UY

"An ageless person is one who has kept up with the times and can relate to people of all ages. I have had my share of peaks and valleys. When I look back now, I see my bad times as the lessons I learned in life that made me a better and stronger person. I have gained wisdom and have become very selective with who and what I want to have in my life. I have reached the age of confidence; no more painful insecurities. I have also become much less materialistic and have come to really appreciate the blessings I have been gifted with, like my ever-loving and supportive husband and my very good children, who have grown up with the right values and are all productive citizens."

Mia Tambunting Padilla
Mother of two, freelance writer and editor, real estate consultant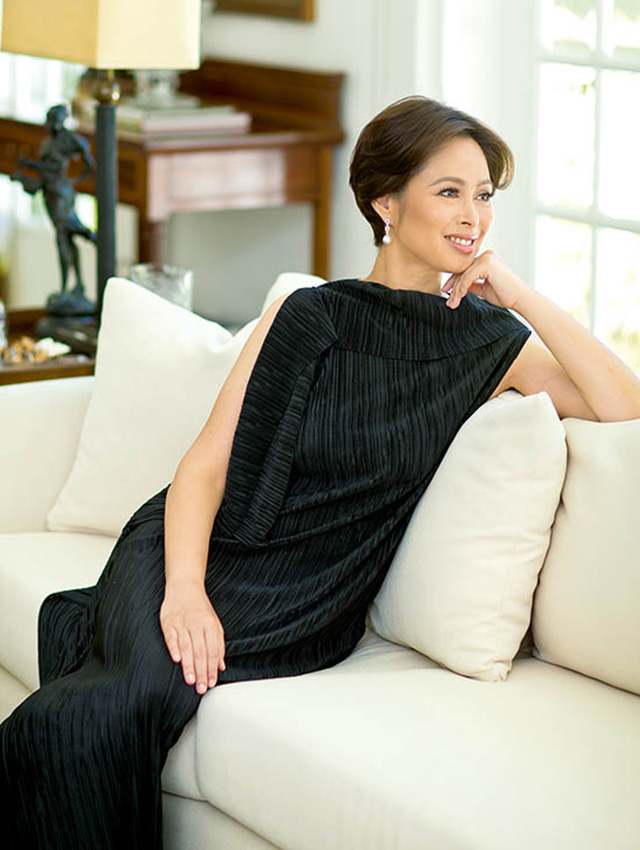 PHOTO BY PAOLO PINEDA

"To be ageless is to hold on to certain values that stand the test of time such as compassion, integrity, and kindness, which we much keep at any stage of our lives. At this point in my life, I already know who I want to spend time with, the friendships I would like to work on, and the relationships I would like to deepen. It is also clearer as to whose lives inspire me. Many of the people I look up to are not necessarily older. They are my contemporaries who have had their own experiences and who have responded to life in ways I admire."

Sunshine Puey
Mother, daughter, sister, chef, friend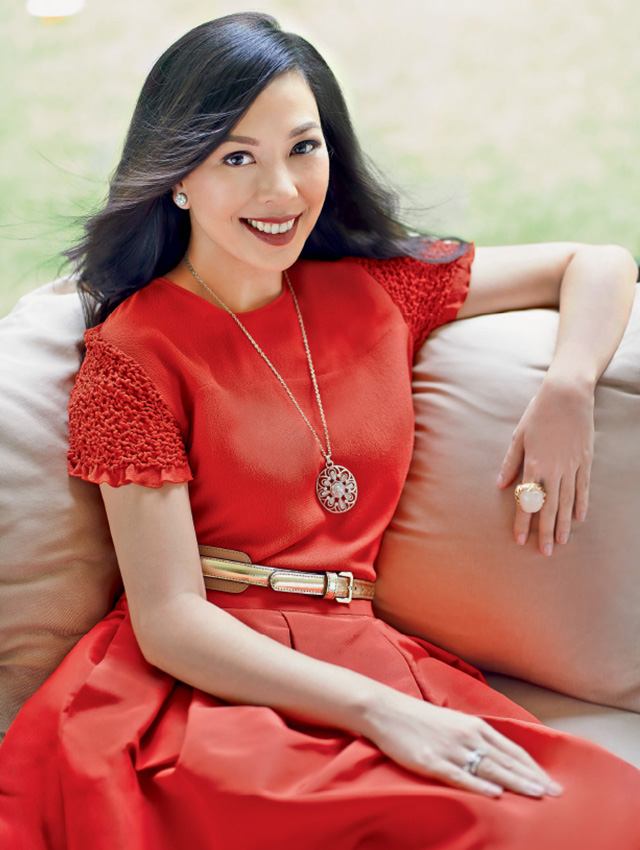 PHOTO BY BJ PASCUAL

"I believe that inner happiness comes from having peace of mind and that a kind heart reflects a beautiful and ageless persona. It is not defined by your age in years, but by the beauty you hold within. What I love most about my age right now is the wisdom and calmness it has brought me. I have learned to let go of the things I cannot change and accept that sometimes you will never get the answers you seek. But there can be beauty and happiness in 'living the questions.'"

Bernadette Romulo Puyat
Undersecretary, Department of Agriculture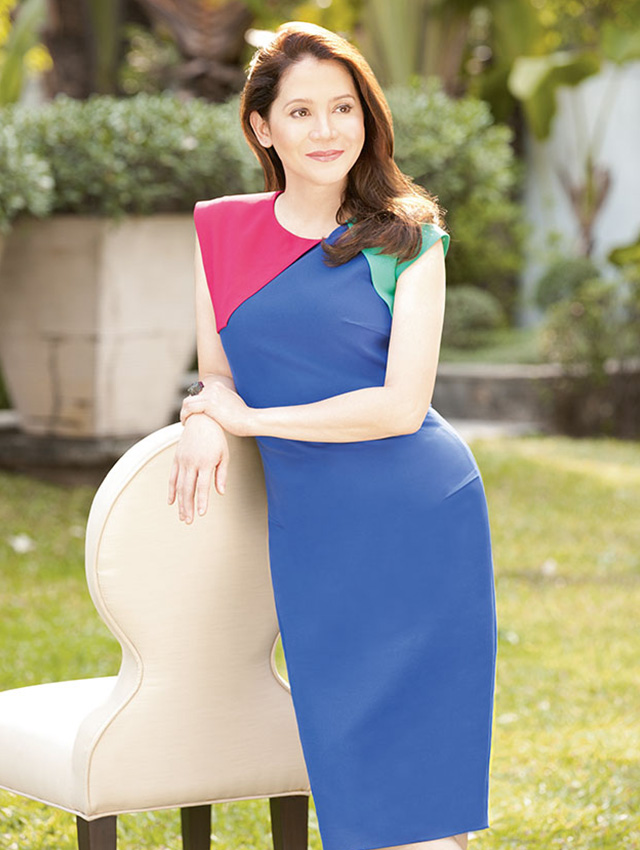 PHOTO BY SARA BLACK

"As you grow older, you realize that not everything in life is good. I learned this hard truth at 40 when my husband suddenly passed away from a heart attack. While you grow older, however, you also realize that not everything in life is bad either. Right when you think you can never be happy again, something good comes. You learn how to appreciate even the smallest things. Even the little things that help distract us from the ugliness of life, like a stranger opening the door for you or a baby's laugh, become beautiful."

Fe Rodriguez
Mother, grandmother, business executive, art lover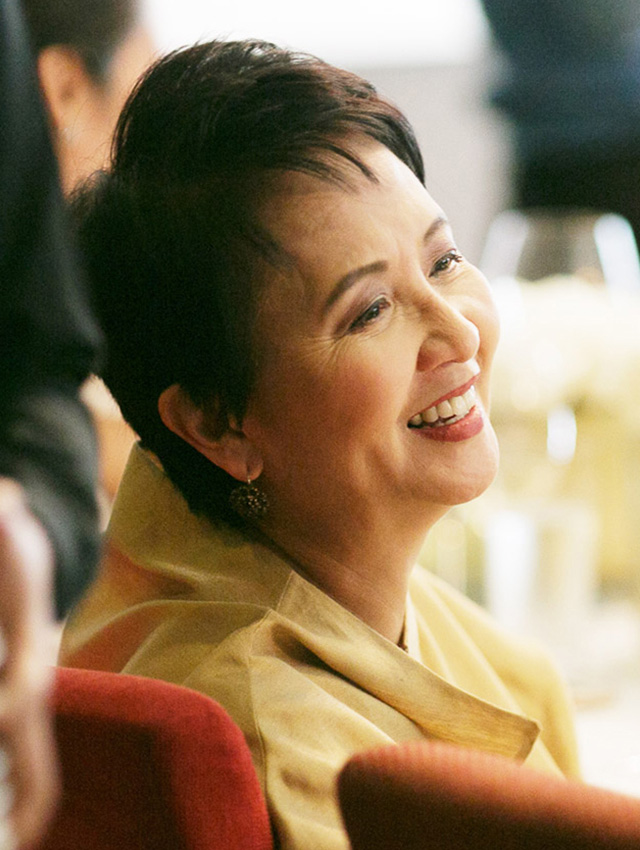 PHOTO BY IAN SANTOS

"When you continue to do with passion the things you love to the extent that your mind and body allows, that is what is truly ageless. At this stage here and now, I love that I am enjoying the fruits of my labor, have more time to enjoy my growing family, check off more items on my bucket list, and have more time to reflect, meditate, and pray. I have found that the longer you live, you see life from a deeper, more spiritual perspective. Through the years I have come to realize that true beauty lies within; that a person with a caring, giving, and forgiving heart is truly beautiful."

Dr. Anna Palabyab-Rufino
Board-Certified Dermatologist, Wife, and Mother of three Boys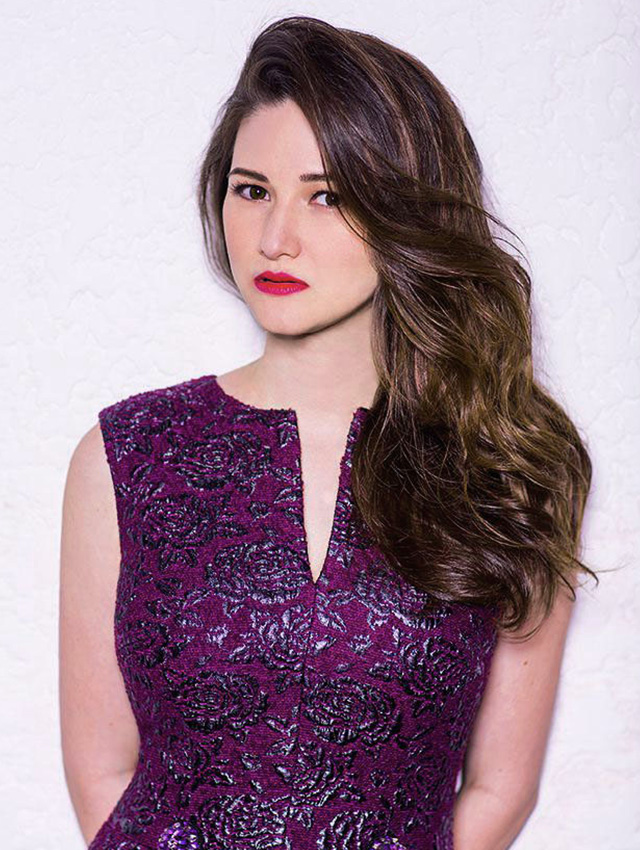 PHOTO BY PAT DY

"Being able to exude the joyfulness of youth while sharing the wisdom you've gained through the years is what I believe makes someone ageless. At this point in my life, I love that I still have the strength and the energy to balance all my roles as a wife, mother, daughter, sister, friend, and doctor. If I were to turn back time, that would mean not having all that I have right now—a beautiful family and a career that I love and enjoy."

Anne Marie Robicheau Saguil
Creative director of AMARIE and VIOLETVINE, mother of three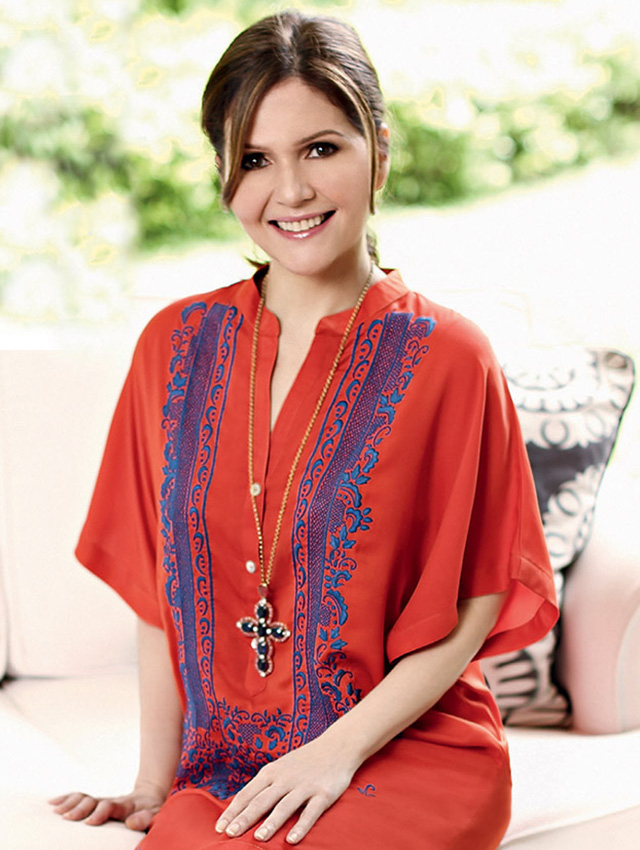 PHOTO BY WESLEY VILLARICA

"Agelessness is an attitude. It means always staying open to change and newness. It is about a constant curiosity and willingness to learn and accept new ideas, new styles, and new ways of thinking. I love being my age in the here and now because I feel it is a time when authenticity is admired and encouraged. It is a time when there are no set standards on what is 'in' or what is not. I feel the here and now is about the acceptance of each person's difference, and thus, life becomes more varied and diverse. That, to me, is a very exciting place to be."

Michelline Suarez
Mother, entrepreneur, writer, willful to a fault, an introvert who loves her people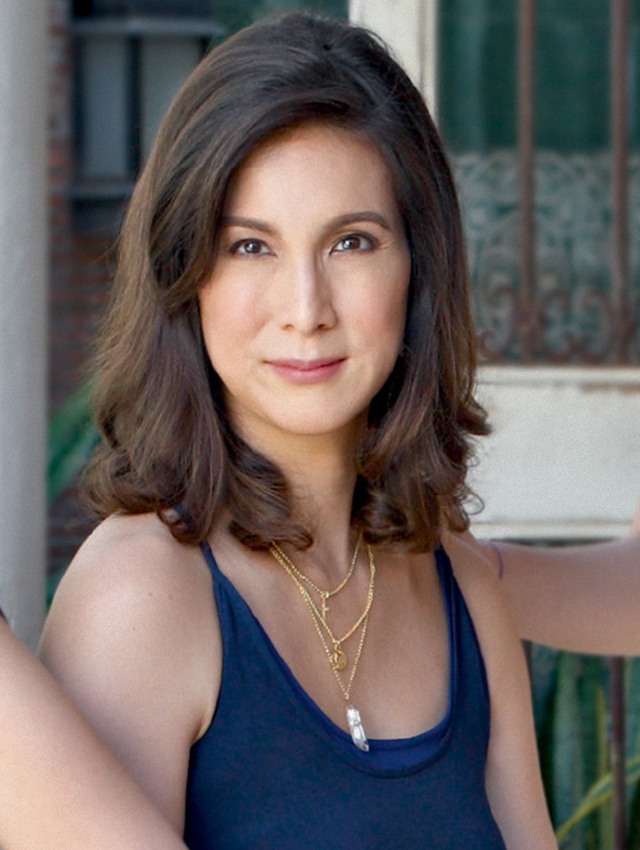 PHOTO BY LILEN UY

"The word 'ageless' has become a euphemism to describe 'a person of a certain age,' specifically a woman, and I think it encompasses more than that. Certain little ones are called 'precocious,' some are described as 'old souls,' while other older men and women are said to be 'young at heart.' The common denominator is confidence, charisma, and character. It is owning your age, whatever that may be, and what got you there: the loves and the losses, the triumphs and missteps. It means being engaged in life, with energy directed outward, sustaining curiosity toward experiences."

Monique Toda
Hotelier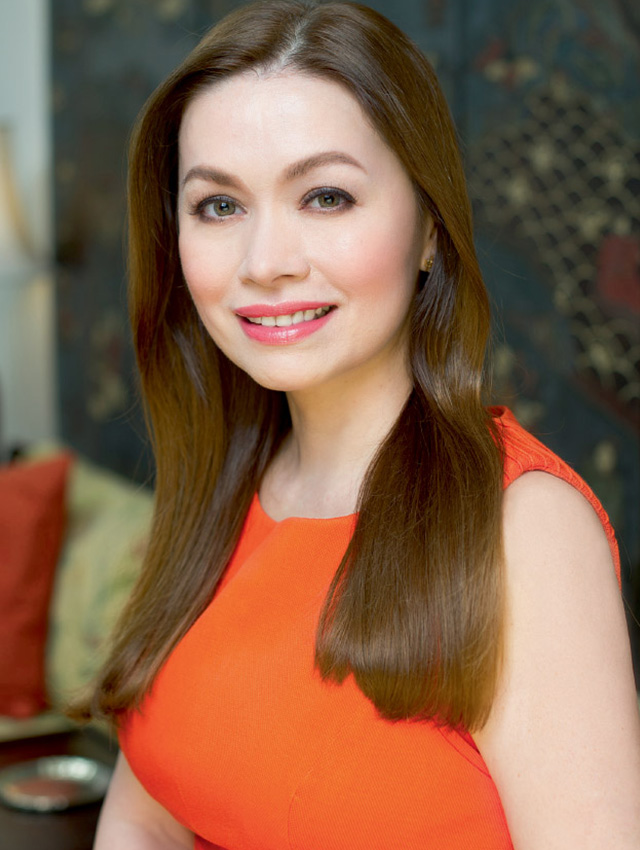 PHOTO BY JINGGO MONTENEJO

"Compassion is ageless, kindness is ageless, and so is love. I now have a reference because of experience. I can compare and see the bigger picture and have a deeper understanding of people, events, and life in general. I know what's important to me. I've seen beauty even in the direst of circumstances, whether it's an act of kindness or a result that benefits others, or just a sensitivity to a situation. I would never have had this perspective when I was younger. The longer I live, the more beautiful life becomes."

Felicia S. Trinidad
Mother, design and marketing consultant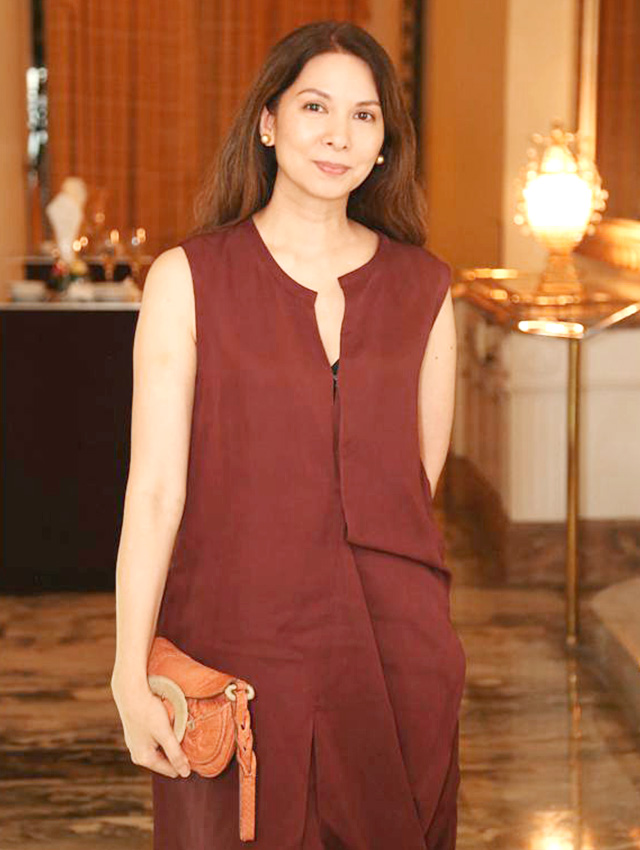 PHOTO BY MEDAL ELEPAÑO

"Continuous curiosity, involvement, and relevance define what it is to be ageless. It's an evolving state of mind and being open to new experiences, while still knowing who you are at the core. I believe appreciation increases exponentially as you navigate the seasons of life. I find that whatever I value and cherish automatically becomes beautiful to me. At this point, I have a better balance between strength of mind, body, and spirit. It's also about ease, appreciating even the little things and living with more authenticity."

Marfina Tabora Teodoro
Life coach, etiquette and personal image branding consultant; advocate for children and teens with Attention Deficit Hyperactivity Disorder (ADHD)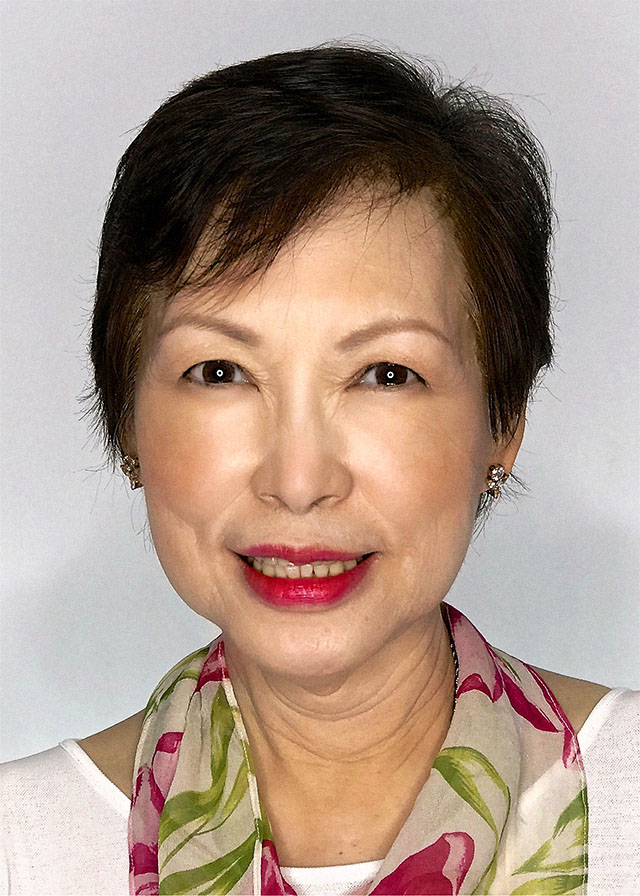 PHOTO COURTESY OF MARFINA TEODORO

"Ageless means 'without boundaries of time.' An ageless person appears youthful and never seems to age. She demonstrates a continuing interest and involvement in meaningful activities that enrich and empower others. She has a deep spiritual core that enables her to endure and overcome the challenges of life with grace. She appears ageless because it stems from her inner strength and joy."

Mercedes Lopez Vargas
Wife, daughter, 'mother to 4+1,' grandmother of two, distracted corporate executive striving to attain cool, calm, and collected status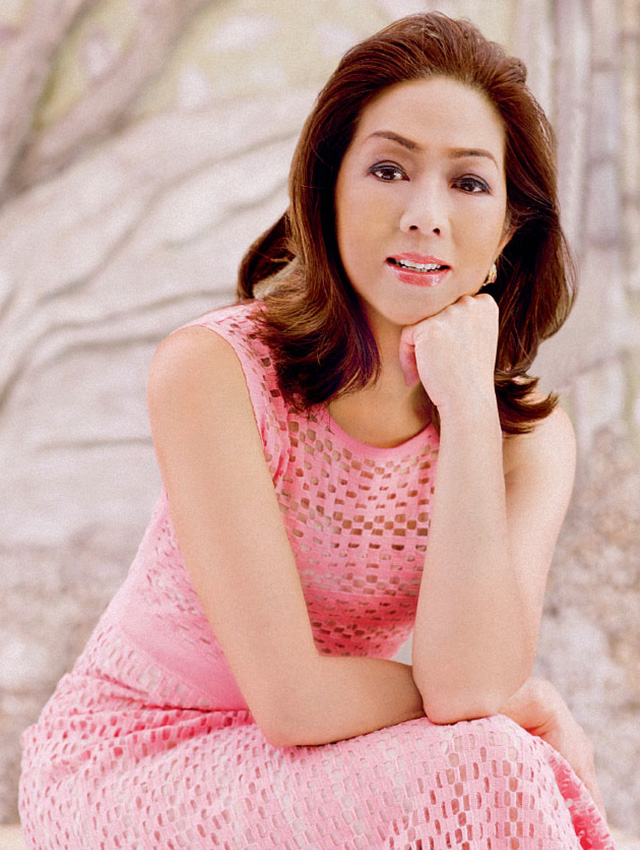 "Being ageless is a subliminal resolve to remain at an age where you are most comfortable and able to optimally function, so much so that you sometimes have to stop to remind yourself of what your true age really is. Having arrived at age 60 in reasonably good health allows me to be thankful for the blessings of life and to reflect on a feeling of liberation from the worries and attendant constrictions associated with my younger years. I am grateful for the years that have brought with it a lifetime of learning, wisdom, and experience, and of discerning what is truly essential to a purposeful existence."



Like our 25 Ageless Women of Substance, you, too, can make time stand still with La Mer's new Genaissance Collection, which infuses skin with the transformative energies of the sea for faster, more visible renewal. Powered by Crystal Miracle Broth, this revolutionary skincare line transforms age into agelessness, shattering the concept of time. The result: Visibly soothed, youthful, radiant skin. With Genaissance de la Mer, rejuvenation becomes the new reality.

The Genaissance de la Mer collection is exclusively available at La Mer Rustan's Makati, Shangri-La, Alabang and Cebu. For more information, check out www.lamer.com.ph
This article was created by Summit Storylabs in partnership with La Mer.