Heritage
Guests Are Selling Princess Eugenie and Jack Brooksbank's Wedding Gift Bags Online
A small number have appeared on resale sites already.
IMAGE GETTY IMAGES
A small number of gift bags given out at the wedding of Princess Eugenie and Jack Brooksbank are now being sold online. According to the BBC, around a dozen bags have appeared on the website eBay, with asking prices of up to £1,000.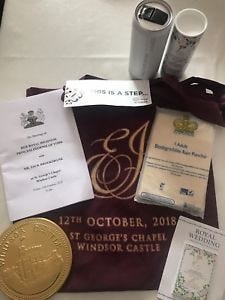 Six standout new releases of the month-and one old favorite to revisit.
Who stands where during such events is determined by what is known as the order of precedence.
We get a closer glimpse at what the industrialist was like as a father.
Praises pour in for the late, great businessman John Gokongwei Jr., from those who have worked closely with him to employees who had encountered him.
This is your chance to help out while shopping for new kicks.
It's a showcase of Filipino craftsmanship.
After years of rumblings, the beloved show is finally getting a revival on HBO Max.
Sotheby's London will offer 12 one-of-a kind Hemmerle pieces, the largest single-owner collection of Hemmerle ever to go on the block.
Petition to make 'sustainable gifting' a thing.
The delicacy will be prohibited beginning in 2022.
Liberal politics, Margaret and Tony's messy breakup, and the introduction of Camilla Shand.
Get The Latest Updates From Town&Country!