Dining
10 Most Heartbreaking Restaurant Closures of 2017
Goodbyes aren't easy when you're breaking up with food.
IMAGE FACEBOOK/ cafebytheruinsbaguio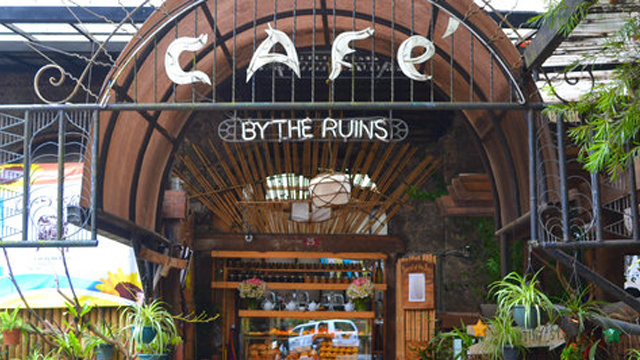 Goodbyes aren't easy when you're breaking up with food. We saw a lot of restaurant openings in 2017 that we've even rounded up the best ones but just as there are always new concepts to explore and try out, there are some that have inevitably reached the finish line. Simply put, it's the rule of nature, regardless of the reasons behind each restaurant's demise. We've listed down some of the most shocking restaurant closures this year has seen.
ADVERTISEMENT - CONTINUE READING BELOW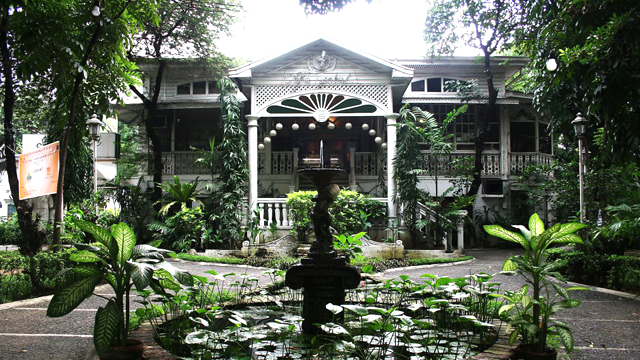 Café Ysabel
The beautiful ancestral house-turned-restaurant was the perfect date-night setting dramatic, high ceilings, wooden décor, a romantic garden, and antique paintings that made for great conversation starters. Prior to settling along P. Guevarra Street, Café Ysabel was located at Wilson Street where it first caught the attention of San Juan City residents. Since it opened in 1982, Café Ysabel's menu had mostly remained the same, with a few adjustments here and there. It was one of the city's best-kept secrets and a witness to hundreds of wedding proposals and intimate celebrations. The news of its closing left many of its patrons in shock and wondering: Will this culinary institution ever reopen? Keep your eyes peeled: According to owner Chef Gene Gonzalez, yes, but in a bigger location just five minutes away.
ADVERTISEMENT - CONTINUE READING BELOW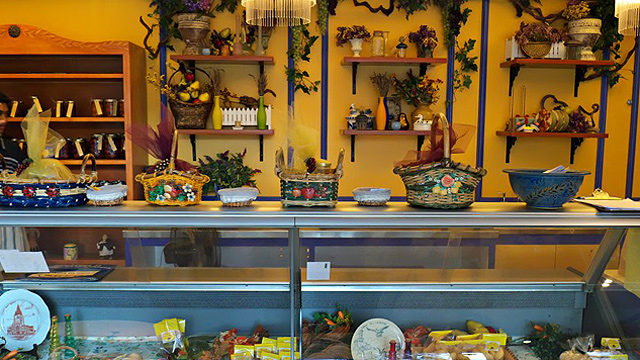 Champetre
Before there was Sagana, there was Champetre. Both restaurants are the brainchild of Chef Marc Aubry but the latter was more known for its rustic, country-style French cuisine and was, in fact, labeled by some as the gateway to French food in Manila. Before closing its doors in March, Champetre left a huge dent in the Metro's dynamic restaurant scene, introducing crowd-favorites like their Homemade Duck Foie Gras Terrine with Salad and Toasts, as well as the Escargot la Bourguinonne. The good news is they've added these two bestsellers to Sagana's menu, so you're sure to have a nice balance of old and new dishes at Chef Marc's latest bistro.
ADVERTISEMENT - CONTINUE READING BELOW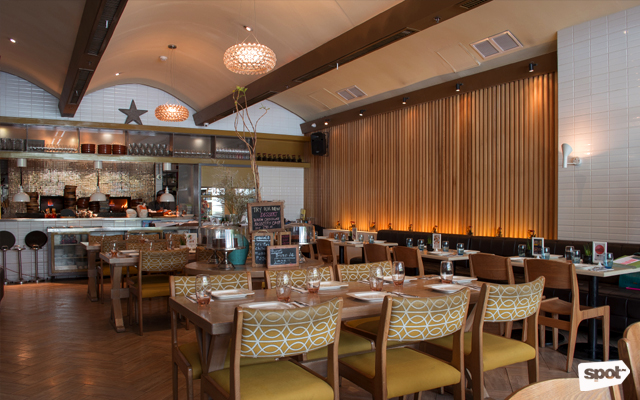 Stella
BGC regulars might remember Stella for their freshly baked wood-fired pizzas, ultra-decadent roasted bone marrow appetizer, and famous porchetta (how can you forget?) but it's the luxe coziness that really stood out. Owned by the Raintree Group of Restaurants, the Mediterranean joint was there for chill date nights, as well as casual get-togethers with friends and family. After dinner, customers often stopped by Stella's next-door neighbor, Rocket Room, for a quick drink. Both were favorite weekend hangouts but their closures just prove that the Metro's ever-growing food scene is also constantly evolving to adapt to timely trends. If their closures broke your heart, don't sulk because Raintree will soon be introducing two new replacement concepts, Friends & Family and The Coconut Club.
ADVERTISEMENT - CONTINUE READING BELOW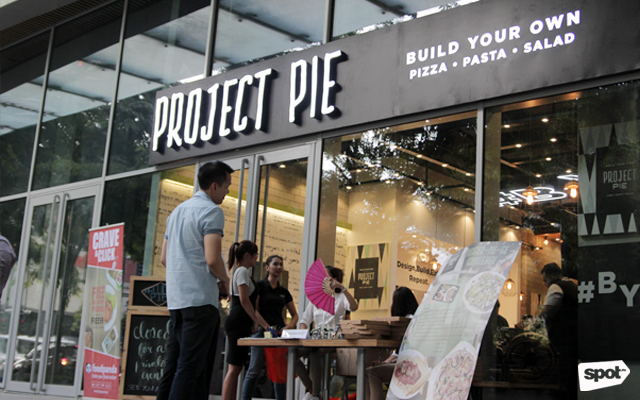 Project Pie
It was a great four years for Project Pie in the Philippines. The U.S.-based pizza franchise made it big by introducing do-it-yourself pizza to the local food scene. Besides pizza from fast-service diners and fine Italian restaurants, the novel concept shook the pizza game in 2013. Late this year, Project Pie announced that they will be closing down all but one of their eight branches in Metro Manila, explaining their retirement was a strategic move so they could build more awesome brands. Nonetheless, we can't wait to see what's in store for the pizza company in the coming years!
ADVERTISEMENT - CONTINUE READING BELOW
Project Pie is now only open at Block 28, Commerce Avenue, Alabang, Muntinlupa City.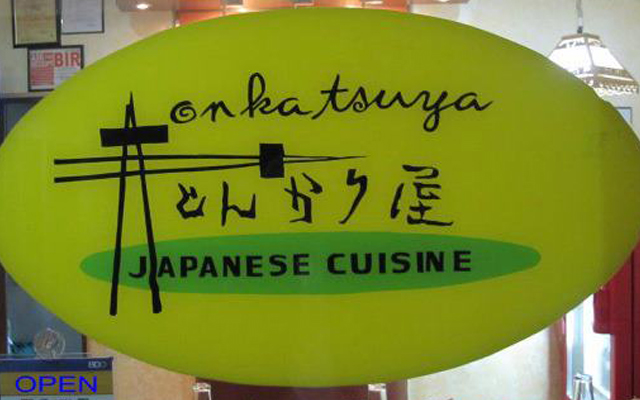 The Japanese restaurants at Mile Long
It came as a shock, and in such short notice the Mile Long building has closed down for good, along with the hole-in-the-wall Japanese restaurants in it. Located in Legazpi Village in Makati, Mile Long was a favorite destination of Makati residents who wanted to veer away from the busy crowd of its more popular neighbor, Little Tokyo. The compound's closure also sparked controversy surrounding Little Tokyo's fate. Meanwhile, Mile Long housed names like Yakiniku Gyumon, Akitaya, Yokohama Ramen, and Tonkatsuya, which some say is the tonkatsu restaurant that started all the tonkatsu restaurants in Manila.
ADVERTISEMENT - CONTINUE READING BELOW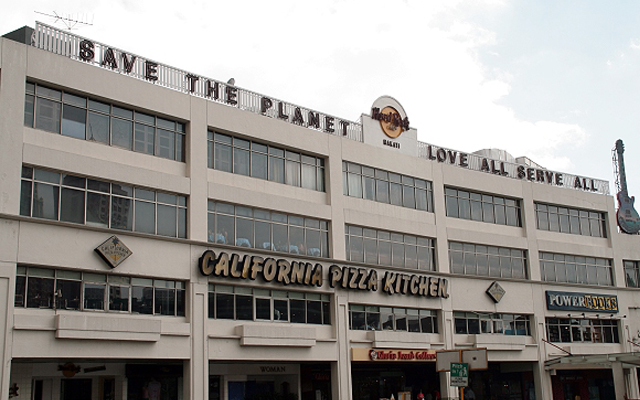 Hard Rock Café
Hard Rock Café was a weeknight hangout in Makati that was popular among '80s and '90s kids for their good, live music. Unfortunately, the restaurant-bar had to cease operations sometime during the second half of 2017. Long-time patrons didn't just say their goodbyes to Hard Rock Café's nightly rock band shows. They also bid their farewells to the place's hodge-podge of cocktails and comfort classics like ribs and steak.
ADVERTISEMENT - CONTINUE READING BELOW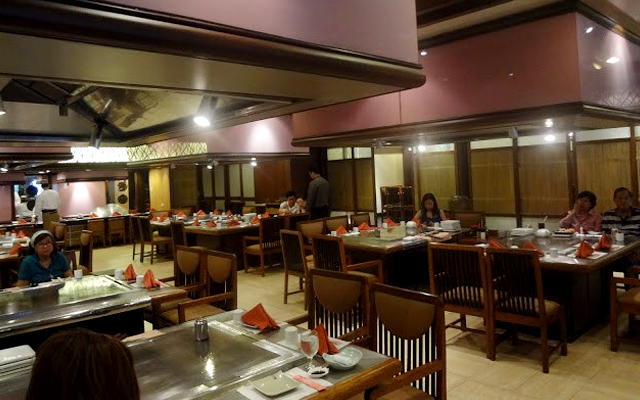 Kimpura (Greenhills)
There's no doubt Kimpura at Greenhills Shopping Center is one of the Metro's O.G. Japanese restaurants. This Greenhills institution has seen countless birthday and graduation celebrations because of their inviting and family-friendly atmosphere, not to mention excellent sushi and teppanyaki. Some were devastated to know Kimpura isn't opening anytime soon after the restaurantâs closing. But don't cry just yet. In an interview with SPOT.ph, management revealed Kimpura is set to reopen in 2018 (we're crossing all our fingers). The location is yet to be finalized, and we're sure everyone is missing the original Kimpura from the restaurant's rustic, old-Japan vibe and filling dishes, to the expert teppanyaki chefs who never failed to put on a show.
ADVERTISEMENT - CONTINUE READING BELOW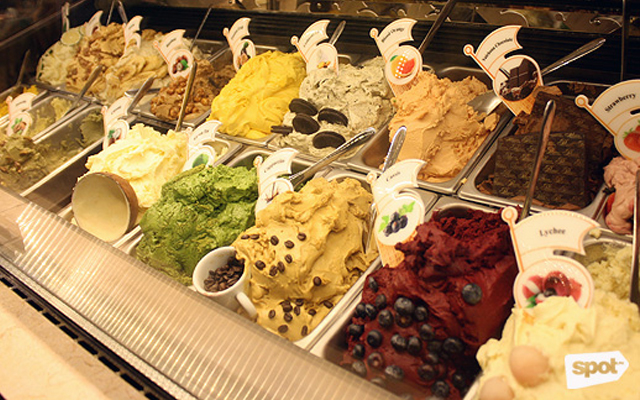 Passion by Gerard Dubois
Passion by Gerard Dubois was a haven for all sorts of pastries and gelato. Their sweets display made anyone hungry, not to mention the whole shop smelled of freshly baked pizza and bread (one of our favorite scents, TBH). It's safe to say that Swiss-born pastry chef Gerard Dubois and co-owner Pamela Flores successfully replicated the look and vibe of the brand. The international franchise from Hong Kong may have had their ups and downs throughout their year-long run, but it's the boulangerie's charming and inviting atmosphere that we'll miss the most.
ADVERTISEMENT - CONTINUE READING BELOW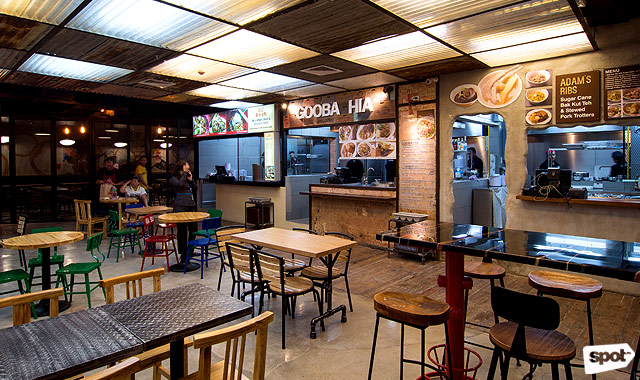 Makansutra Hawkers
Hawker-style restaurants were once a rare find in the Metro. The addition of many Singaporean street-food joints broadened our options when eating out, bringing this unique, spice-laden cuisine to the Filipino palate. When it came to serving the real thing, Makansutra Hawkers was one of the closest until they suspended their Megamall operations in September due to  unresolved issues. Although this international franchise by KF Seetoh saw good days and bad, a statement from their official Facebook page said that the group will come up with fresh concepts soon, so stay tuned.
ADVERTISEMENT - CONTINUE READING BELOW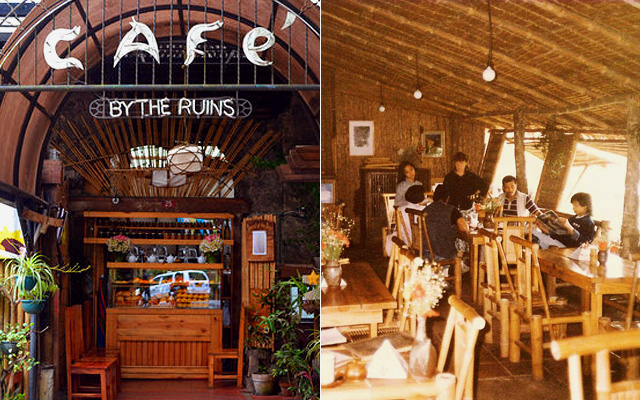 Café by the Ruins
Many were heartbroken upon learning the news that Baguio's famous Café by the Ruins was left, well, in ruins after a fire razed the iconic artists' haven in July. Founded by 12 artists including Ben Cabrera and Adelaida Lim, the café served their famous handcrafted bread and homey dishes to locals and tourists for over 29 years. Although patrons hoped for the café's restoration (rather, a miracle), Café by the Ruins' management confirmed that the said branch won't be opening again. Despite that, people can still visit their second branch, Café by the Ruins Dua, located just a few kilometers away from the original Café by the Ruins.
ADVERTISEMENT - CONTINUE READING BELOW
This story originally appeared on Spot.ph.
* Minor edits have been made by the Townandcountry.ph editors.
For starters, good quality and design are aspects they will appreciate.
The first-ever Filipino Netflix movie imparts nuggets of wisdom to the social media-crazed generation.
Simpson attended his funeral England, alongside the royal family.
Welcome to the Princess Anne fan club!
Because the holiday season isn't complete without a movie marathon.
A treat for all ahead of Thanksgiving.
Looking to grow your own vintage watch collection? Start with these classic picks.
Taking a Rolls-Royce Ghost out for a spin is going to cost you.
Her portrayal of a masked mercenary in this month's Rise of Skywalker is one of Hollywood's best-kept secrets. Keri Russell prepares for the big reveal at a brownstone in Brooklyn, a galaxy far, far away.
Take a ride on a train through Asia or take a trip to a champagne chalet, the options are endless.
Alcohol-free traveling is an emerging trend, but there's much more to this phenomenon than meets the eye.
It comes complete with jewels, corgis, banquets, and etiquette lessons.
Get The Latest Updates From Town&Country!