Arts & Culture
Introspection in Intramuros: Highlights From the Manila Biennale Open City 2018
Art, history, and the Filipino self as you've never seen them before.
IMAGE PATRICK MARTIRES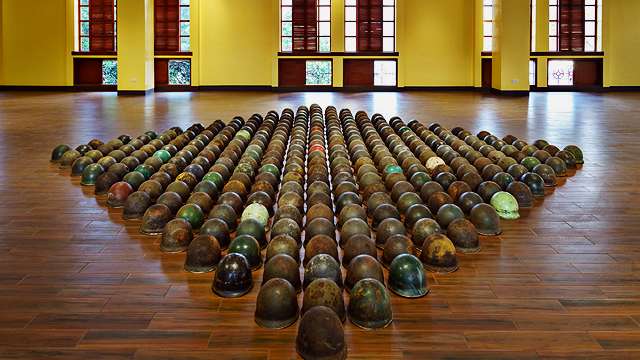 The soul of the walled city holds a truth we try to avoid, though it stares us in the face often enough. This is what the Manila Biennale is all about.
The streets of Intramuros hold centuries' worth of history in and of themselves, really, but from February 2 until March 5, they get something extra. Baluarte San Diego, Casa Manila, Puerta Real, Plaza Roma, Fort Santiago, and the newly restored San Ignacio Church will house the featured works.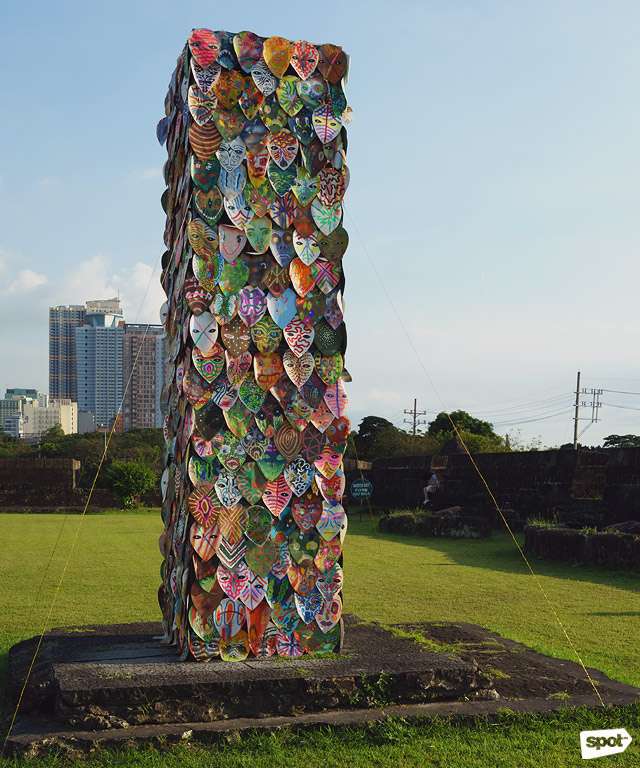 Dead Masks by Zeus Bascon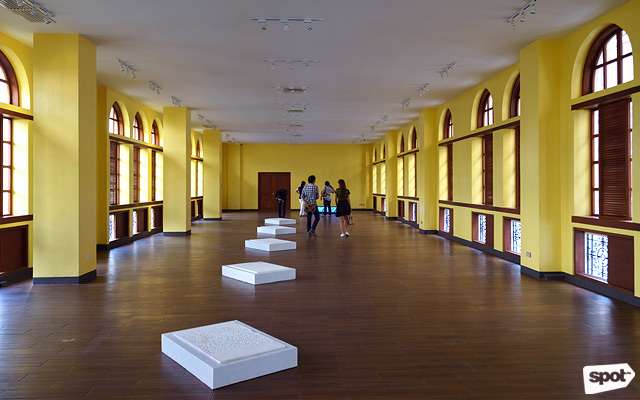 Fragmented Consciousness by Luigi Singson
When we think of art exhibits, we tend to envision a very well-lit, la-di-da, under-catered, swelteringly gathered heap of the social elite. It's an evening of wine so gorgeous you forget how hungry you are—which is fine because any more food and you'd pop straight out of your fancy dress. "Terribly dull, darling, utterly wretched," you say with your long cigarette holder in one gloved hand. "But the caviar was delightful."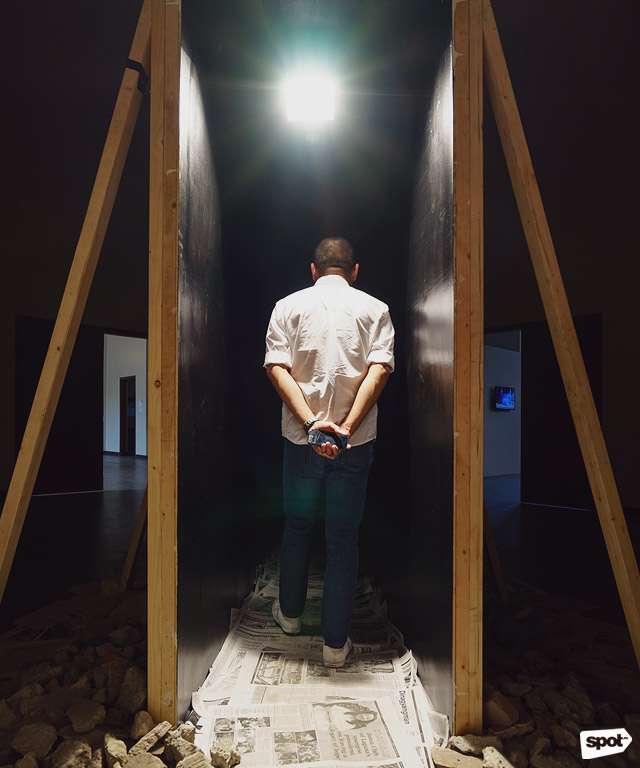 Sear to Open by Gerardo Tan
The Manila Biennale kicks that notion to the curb while being accessible via the curb. Art has really been having its moment in and around Metro Manila, and the Open City is no exception, but a fad-follower she most certainly is not. If anything, she's been here before.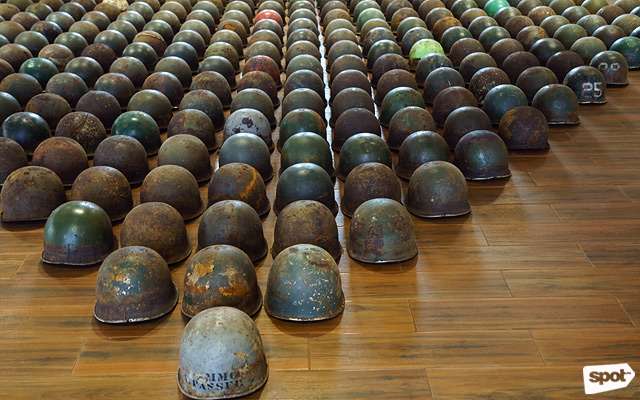 Hindi Kevlar by Pete Jimenez
In 1941, Manila already held that title. It would only be a matter of hours before she was attacked, burned almost beyond recognition.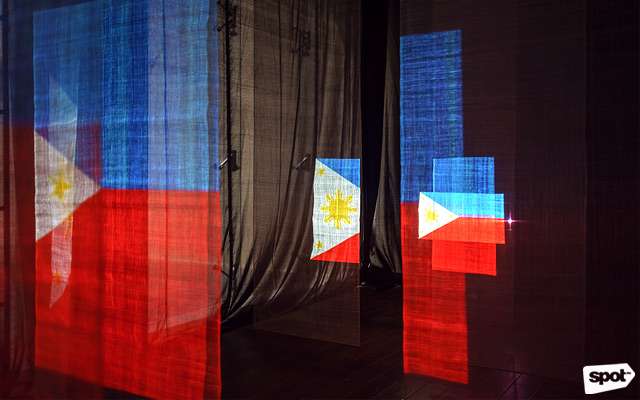 WatAwat by Elnora Ebillo
But Intramuros itself was also an "open city" in that it hosted a frenzy of influx and outflow—of food and culture and ideas and identities. With careful planning by the Anthology Architecture and Design Festival, the Cultural Center of the Philippines, Design Center of the Philippines, Fringe Festival Manila, Intramuros Administration, and VivaManila, that part of its soul has been lovingly, painstakingly resurrected.
ADVERTISEMENT - CONTINUE READING BELOW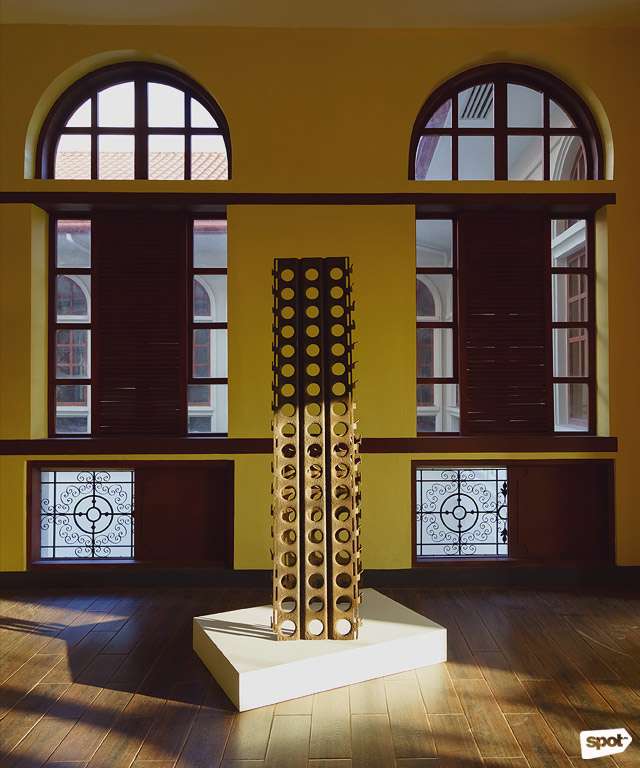 Marston Matting by Renz Baluyot
Make sure you take advantage of the different modes of transportation within the walls; apart from the touristy vibe, the pieces featured at the Manila Biennale are pretty raw, and have the potential to take a toll on you, even physically. Distinguished artists such as Gerardo Tan, Mideo Cruz, Kawayan de Guia, Renz Baluyot, Kiri Dalena, and Catherine Young—just to name a few—have contributed to this incredible display of imagination and defiance. Some of them take renowned, timeless symbols and dress them down—literally and figuratively—to the multiple, rickety definitions they're taken for in the Age of Fake News. Some of them force a new perspective where once, in one's mind, there could have been no room; and now there's no returning.
Others, still, make their own symbols.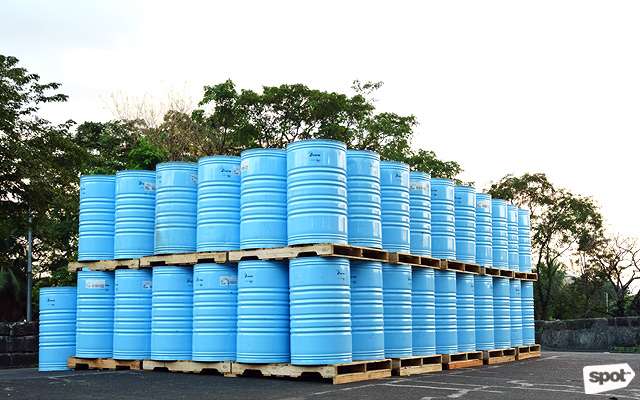 Thirty Thousand Liters by Felix Bacolor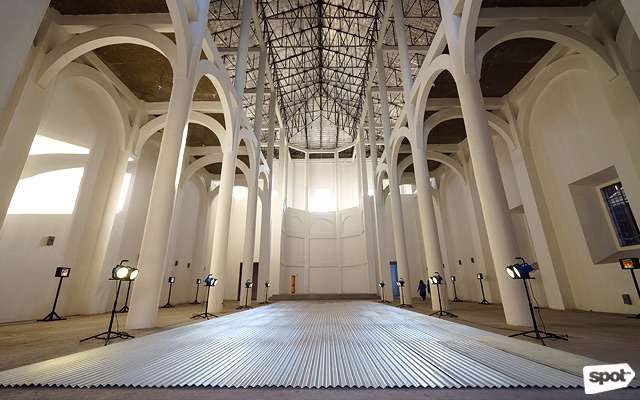 Onethingafteranother by Roberto Chabet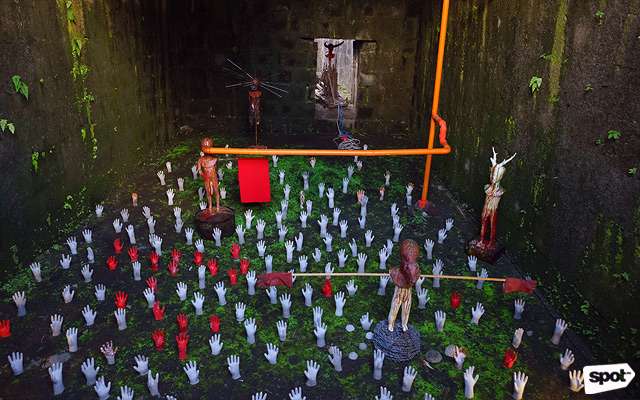 Golgotha by Mideo Cruz
The entire Biennale is remarkably cohesive. There's a whole narrative here, we think, that needs telling, and has needed telling for a long time. With the way that Carlos Celdran, Ringo Bunoan, Alice Sarmiento, Con Cabrera, and Cocoy Lumbao selected the featured works, one can almost reach out and touch the duality in their single goal: that there's a side to the Philippine story that's barely been given a second look, and yet, there are several wayward, tumbling facets to it. It's a sobering rabbit hole, if there were ever such a thing, of both selfhood and life denied and subsequently lost.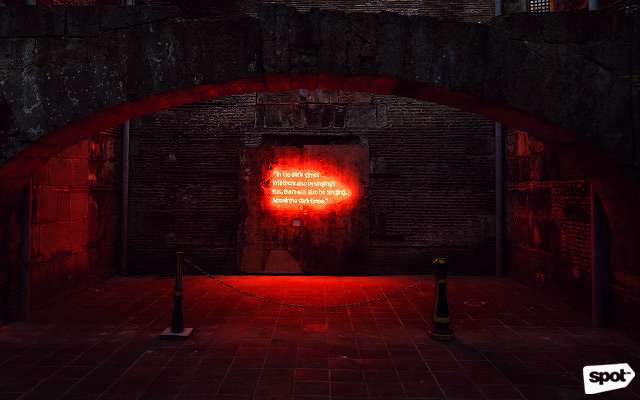 Neon lights installation by Kiri Dalena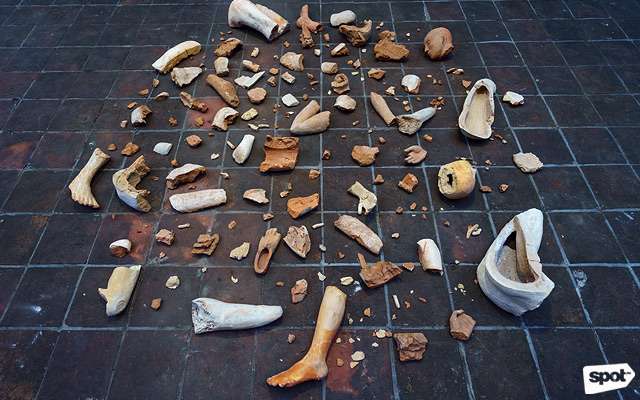 Untitled by Kiri Dalena
The real challenge of the Manila Biennale—apart from the walking, if you're foolish enough to attempt the whole thing on foot—is to leave whole.
ADVERTISEMENT - CONTINUE READING BELOW
Manila Biennale 2018 runs from February 3 to March 5 in Intramuros, Manila. Day passes, priced at P880, are available through [email protected] or on-site at the ticket booths. For more information, visit Manila Biennale's website.
Photos by Patrick Martires
This story originally appeared on Spot.ph.
* Minor edits have been made by the Townandcountry.ph editors.
Blum, an art scion, has made some of the most profitable films in recent memory. So why is he still working so hard?
The chef and author is here to assuage your fears about high-level cuisine.
The common thread tying this year's trends together is an overdose of nostalgia.
She wasn't just making a fashion statement.
The artist impeccably captured the Queen's likeness.
"We were encouraged, motivated and mentored by our teachers to give the best of ourselves in everything that we did, be it academics, co-curricular or extra-curricular activities," says Sr. Christine Pinto.
The Duchess paid tribute to her late mother-in-law in Sydney.
Cosmopolitan gentleman Anton Roxas created a romantic setting in his dream house with the help of Mario Buatta.
The iconic decorator died at the age of 82.
It might be a little harder to catch a flight to the island.
The happy couple just announce they are expecting their first child next spring.
Get The Latest Updates From Town&Country!